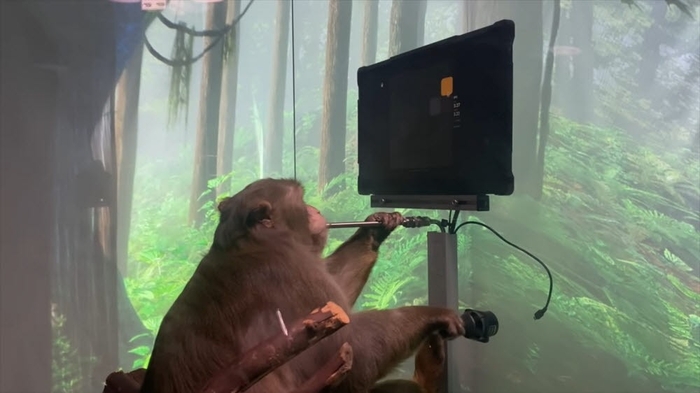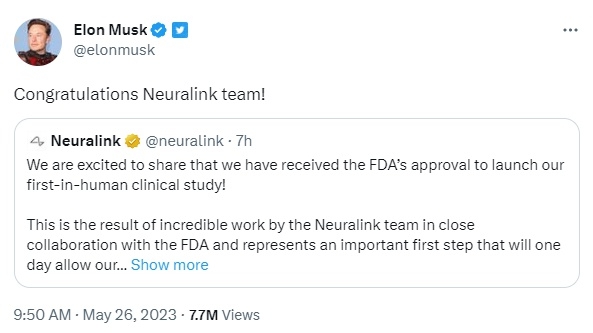 Neuralink, a brain neuroscience startup founded by Tesla CEO Elon Musk, announced that it has obtained approval for a clinical trial to implant a computer chip into the human brain.
Neuralink said on Twitter on the 25th (local time), "We are delighted to announce that we have received FDA approval to initiate the first clinical study in humans."
"This is an amazing result that the Neuralink team worked closely with the FDA," he said. However, it said that the recruitment of participants for the clinical trial has not yet begun.
Neuralink is developing an interface that connects a computer chip to a computer by inserting a computer chip into the brain to build a system that can control various devices with only human thoughts.
In December of last year, Musk said that the purpose of implanting Neuralink's computer chip is to enable the human brain to communicate directly with a computer, and said, "We expect to be able to conduct clinical trials of Neuralink's computer chip within six months."
It also said the body chip aims to make it possible for people who are blind or unable to move their muscles. He emphasized, "A person who was born blind and has never used his eyes will be able to have sight."
However, Neuralink has been on the chopping block several times for 'animal cruelty'. Neuralink conducted animal experiments by implanting computer chips in monkeys and pigs, and it was reported that at least 1,500 animals died in the process. Last December, the U.S. Department of Agriculture launched an investigation into Neuralink for animal cruelty.
At the time, Reuters quoted a source as saying, "In the course of excessively rushing experiments to connect computer chips to animal brains, Neuralink side abused or killed test subjects, and internal complaints were raised." .
In particular, shortly after Musk announced that he would enter human clinical trials within six months, the issue of 'animal cruelty' erupted, raising skepticism about human clinical trials.
In addition, it was at the end of 2021 that Musk first brought up the clinical story, but Musk has continued to postpone the schedule. Criticism has been raised that it gives people with physical disabilities hopes in vain.
Electronic Newspaper Internet Reporter Seo Hee-won [email protected]