On the occasion of Disaster Prevention Day on the 25th, Naver announced that it conducted a simulated fire evacuation drill with its employees at its second office building '1784', the world's first robot-friendly building and a tech convergence space.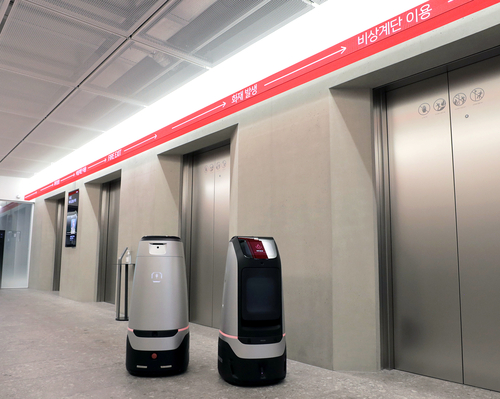 On this day, the mock drill was conducted under the assumption that all resident employees safely evacuate due to a fictitious fire in 1784. The training was conducted jointly with the Bundang Fire Station.
In particular, mock training was conducted considering that 1784 is a space where humans and robots coexist. About 100 'Rookie' robots in 1784 are linked through the cloud system, and in the event of a fire, they immediately switch to fire mode depending on the location and situation. It notifies people of the fire situation through the display on the front of the robot, and based on real-time linked building information, moves to a place that does not interfere with people's evacuation routes, such as evacuation routes or fire doors, and then stops.
Through this simulation training, Naver designed the robots to move with people's safety as the top priority in case of fire or similar situations, and plans to continue research to find a safer method. In addition, as the introduction of electric vehicles and related charging facilities is expanding, simulations using fire extinguishing equipment exclusively for electric vehicles equipped in 1784 were also conducted.
Reporter Ham Bong-gyun [email protected]