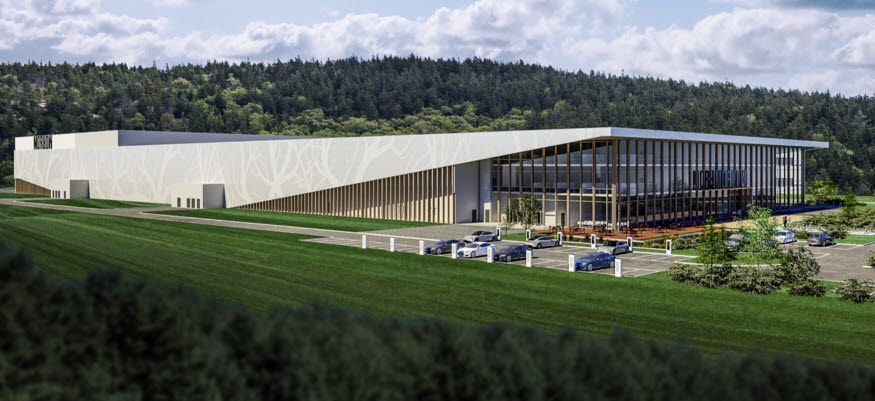 It is known that Morrow Battery, a Norwegian electric vehicle battery company, recently visited Korea to seek ways to cooperate with domestic materials, parts, and equipment (materials and equipment) companies, drawing attention. Morrow Battery is one of the top three battery makers in Europe along with North Volt and British Volt.
According to the industry on the 24th, it was found that Meyer Andreas Morrow, vice president of battery, visited domestic materials and equipment companies one after another. We discussed with domestic companies the direction of the electric vehicle battery business, discussions on battery production, and the mid- to long-term business direction. An industry insider said, "Morrow Battery is building a battery factory with a capacity to supply 700,000 electric vehicles (40GWh) in Adelan, Norway, and we discussed pending issues."
Morrow Battery was originally targeted for operation in 2024, but it is said that the timing is somewhat delayed. No specific reason was identified.
Morrow Battery ordered materials, parts, and equipment necessary for battery production from domestic companies. It is estimated that there are about 10 domestic partners. The main targets are companies with supply records to domestic battery manufacturers.
European battery makers have a strong will to internalize batteries. Existing internal combustion vehicles are being converted to electric vehicles, but the supply of batteries, a key part necessary for replacing electric vehicles, is not smooth. European automakers such as Volkswagen, Mercedes-Benz, and BMW are investing in local battery makers to secure stable battery supplies.
However, actual mass production is not easy. British Bolt, which is the representative of British battery internalization, applied for corporate rehabilitation procedures (court management). It is said that Northvolt is also not speeding up mass production.
Morrow Battery is responding to battery production by recruiting Mayer Andreas from Samsung SDI as a management. Meyer Andreas was the head of quality control in the medium and large battery division of SDI.

An industry insider claimed, "European battery makers are concentrating on preparing solutions to overcome difficulties while producing batteries."

Reporter Kim Ji-woong [email protected]