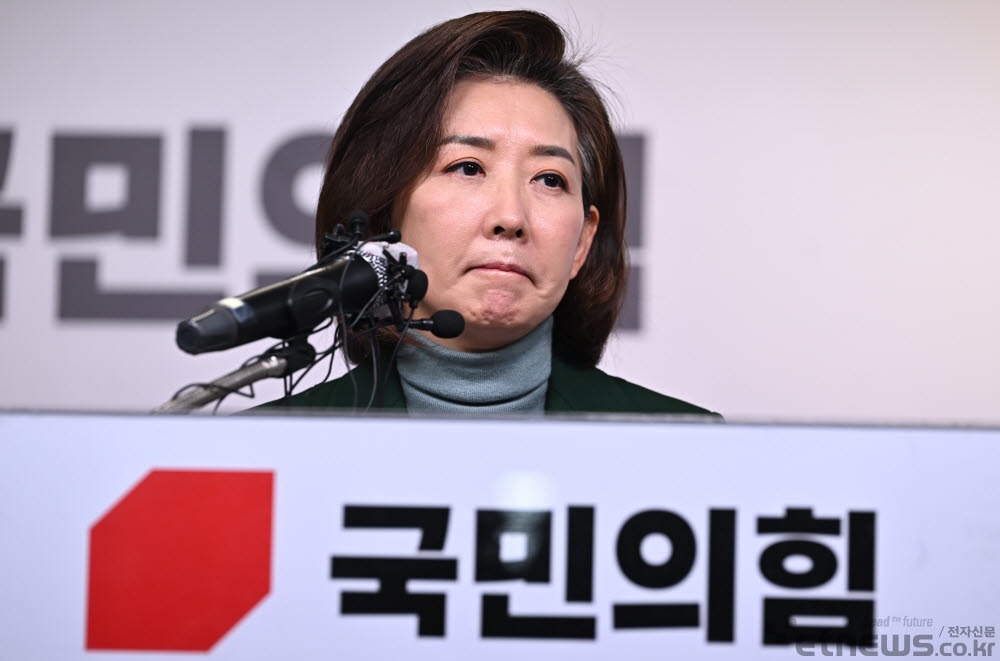 Former People's Power lawmaker Na Gyeong-won eventually decided not to challenge the party representative.
Former Congressman Na held a press conference at the People's Power Central Party in Yeouido, Seoul on the 25th and said, "I am not running for this People's Power National Convention," and said, "I will prevent public concerns about the division and confusion of the people's power and return to harmony and unity." I will bravely put it down if I can." In addition, he added, "Now, with the spirit of seondang heirs (先黨後私) and people-jung-hwa (忍中有和), we are going to embark on a long journey of new future and solidarity in search of dreams and visions that all citizens and party members comrades want to achieve."
Former lawmaker Na has been considered a strong candidate for the next party leader. However, it seems that the conflict with President Yoon Seok-yeol, which surfaced, acted as a political burden.
Former Congressman Na emphasized that he did not run for the party. He said, "If today's retreat can illuminate the future for all of us, I think it is also a step forward. "I believe in history and trust in the people," he said.
After that, he emphasized the sincerity of the party in the Q&A session with the reporters. Former lawmaker Na said, "I am a member of the eternal people's power," and "I am a party member who infinitely loves the people's power, a conservative party. The declaration of non-running was like a real mother in the Solomon trial," he explained.
Also, "In the end, my candidacy is working as a frame of division and has confused the party. It could be seen as a bad look to the people, so I decided not to run with a heart that loves the party," he said. "The declaration of running would have been easy. However, the decision not to run took a lot of courage."
He continued, "The decision not to run was not made because of demands or pressure from other candidates or forces. I have no intention or space to play a role in future party conventions," he said.
Reporter Choi Ki-chang [email protected]