LG Electronics has decided not to develop an 8K resolution model for its 97-inch OLED TV. The 97-inch, the largest OLED TV, is maintained at the 4K level released last year, and there is no plan to release an 8K model. Compared to its competitor Samsung Electronics, which introduced the 98-inch Neo QLED 8K TV as its flagship model this year, LG Electronics appears to be taking a wait-and-see attitude in the resolution competition for ultra-large TVs.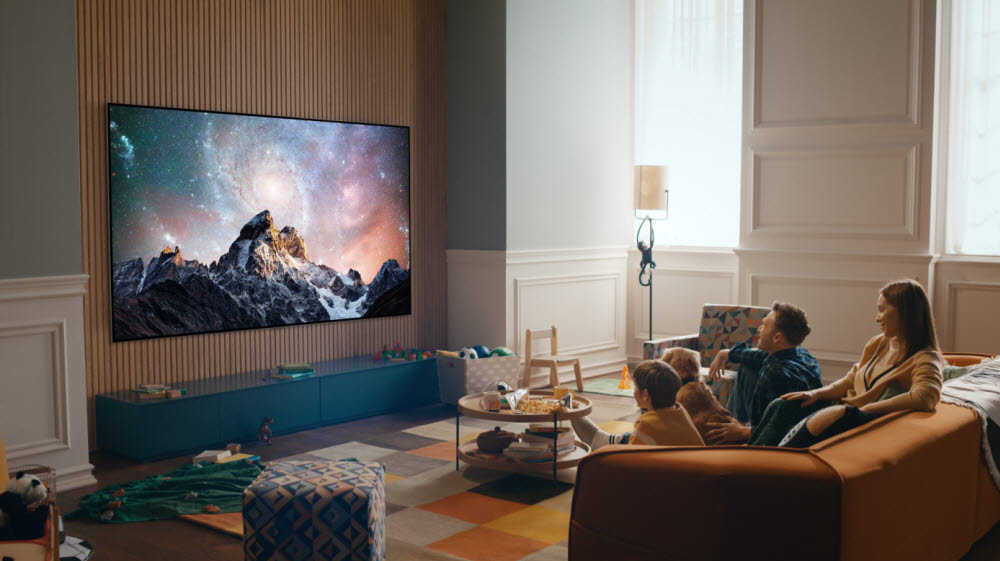 According to the industry on the 25th, LG Electronics has set an internal policy not to release a 97-inch OLED 8K TV. In this regard, an official from LG Electronics announced at CES 2023 held earlier this month that there are currently no plans to develop or launch the product.
"There is no plan to release a 97-inch OLED TV 8K product right away," said the official. In addition, he added, "It cannot be seen that the low resolution causes problems in enjoying content such as OTT, so we will focus on solutions that increase other conveniences such as wireless rather than meaningless resolution competition this year."
This is a very different position from LG Electronics leading the 8K resolution competition with Samsung Electronics in the global TV market. Samsung Electronics introduced the 98-inch Neo QLED TV 8K model as a flagship this year.
Industry analysts say that LG Electronics took a wait-and-see attitude in the competition for ultra-large TV resolution because of the characteristics of its organic light-emitting diode (OLED) panel. This is because issues such as 'power consumption, panel lifespan, and price' must be considered in order to release an 8K-class ultra-large OLED TV.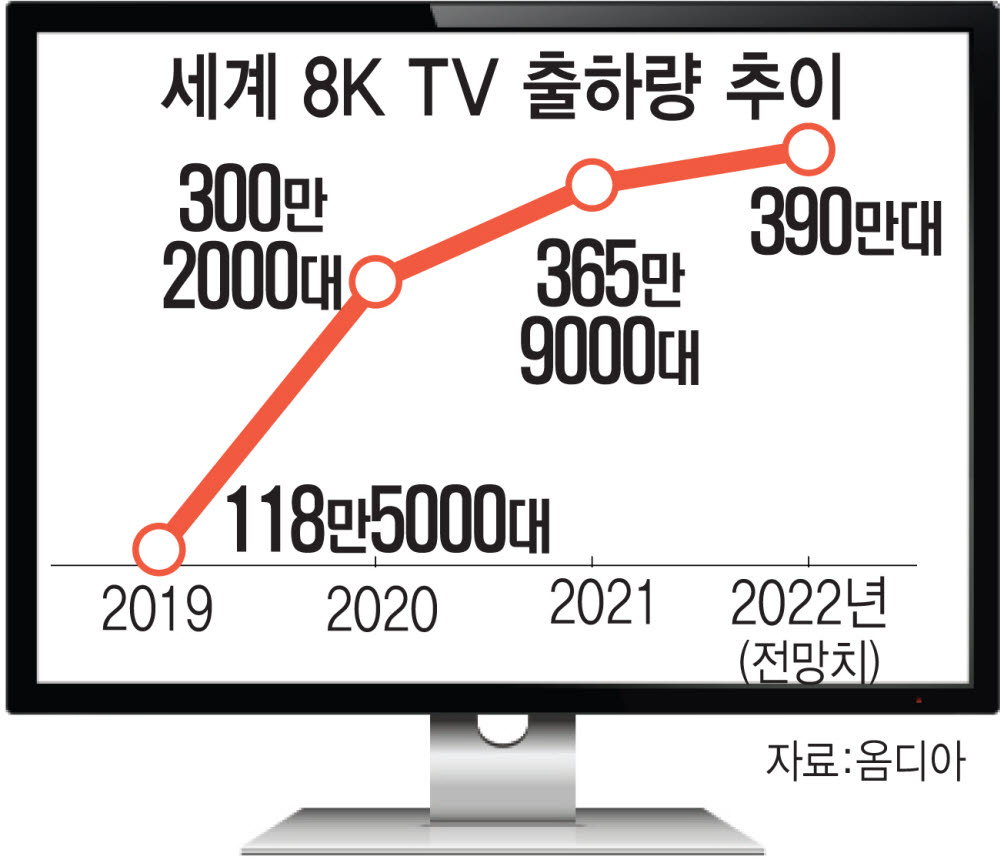 Since it is an OLED product that consumes more power than LCD, it is expected that power consumption will approach 1,500W to implement 8K resolution on a 97-inch screen. This is close to the power consumption of a stand air conditioner. While Europe is planning to expand the application of the strengthened energy efficiency (EEI) standards to 8K TVs from March, it seems difficult to meet them with 97-inch OLED 8K products. There is little need to launch products that are difficult to target in the European market, which is one of the two main pillars of the premium TV market along with North America.
The high price is also something to consider. The price of an 88-inch OLED 8K TV sold by LG Electronics is in the high 40 million won range. If a larger 97-inch comes out, it is expected to cost at least 50 million won.
In order to achieve 8K picture quality that is numerically 4 times clearer than 4K resolution, it can be a harsh condition where the OLED panel must emit more light and heat. The phenomenon of 'burn-in', in which the lifespan of the organic material used in the panel ends, must also be taken into account.
In this regard, an LG Electronics official said, "The 8K TV response policy is based on market demand rather than technical issues."
Meanwhile, according to market research firm Omdia, global 8K TV shipment growth is slowing. It recorded 1,185,000 units in 2019, 3,002,000 units in 2020, and 3,659,000 units in 2021. Last year, it was expected to be about 3.9 million units, a slight increase from the previous year.
Global 8K TV Shipment Trends

[자료:옴디아]

Reporter Ham Bong-gyun [email protected]