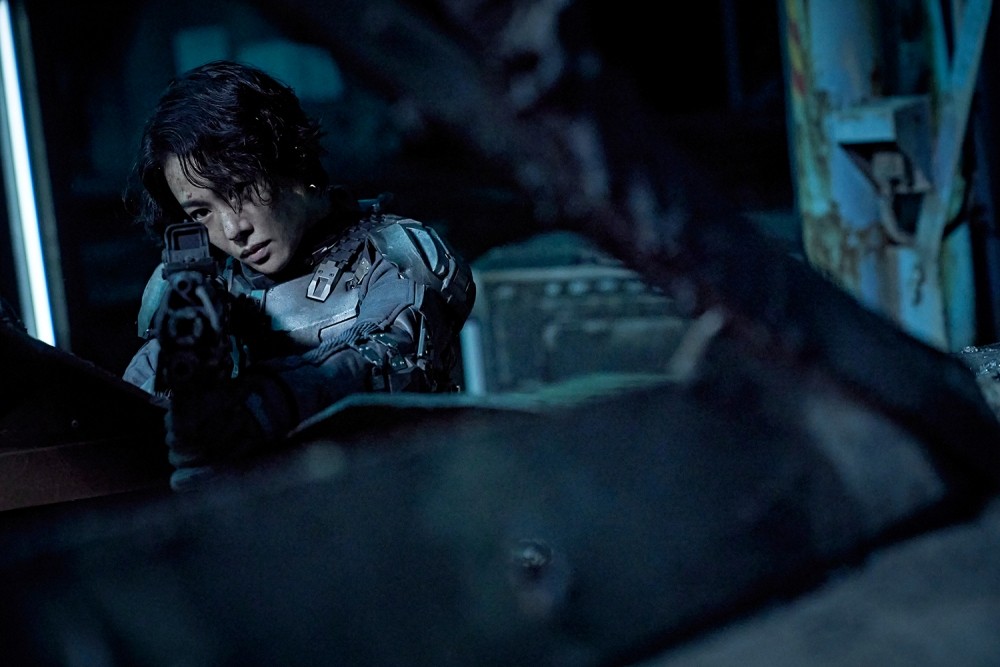 The sci-fi movie 'Jungi', which was released the day before the Lunar New Year holiday (20th), continues to rank first in the global market for four days in a row.
According to FlixPatrol, an online video service (OTT) ranking aggregation site, 'Jungi' took first place in the Netflix movie category as of the 24th (local time).
By country, it is ranked first for four consecutive days in Korea, the United States, Taiwan, Thailand, and Vietnam. The evaluation score according to the ranking by country was 779 points, a slight decrease from the previous day (813 points).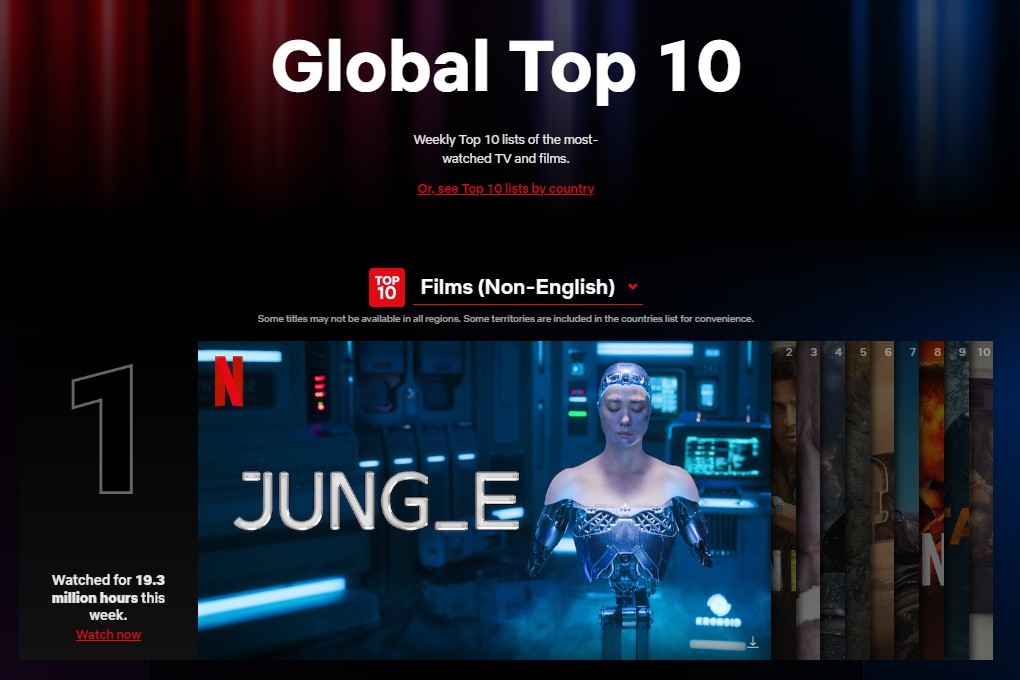 In the 'Netflix Top 10 Websites', which Netflix officially counts and announces every week, 'Jungi' recorded 19.3 million viewing hours in the third week of January (16-22, local time), ranking first in the non-English language film category. It also reached the top 10 in a total of 80 countries/regions.
'Jung-i' is a sci-fi film about people trying to develop the best combat AI by cloning the brain of the legendary mercenary 'Jung-i' in order to end the war that occurred in the shelter where they moved away from the earth devastated by climate change.
Directed by director Yeon Sang-ho of 'Train to Busan' and 'Peninsula', 'Jeongi' received attention both domestically and internationally as it was also the posthumous work of actor Kang Soo-yeon, who passed away last year. Kang Soo-yeon played Yoon Seo-hyeon, the team leader of a research center that develops artificial intelligence (AI) for combat.
However, apart from interest, the evaluation of the film is mixed. The rating of 'Jeongi' by users of IMDB, an American movie information site, was only 5.4 points (out of 10), and the Rotten Tomatoes' Tomatometer (critic score) was 54%, and the Popcorn Index (audience rating) was 59%. stayed at One critic criticized it as "a work that lacks both technology and sensibility," and another critic praised it, saying, "The elaborately calculated fast action scenes and meticulous emotional production stand out."
Electronic Newspaper Internet Reporter Heewon Seo ([email protected])