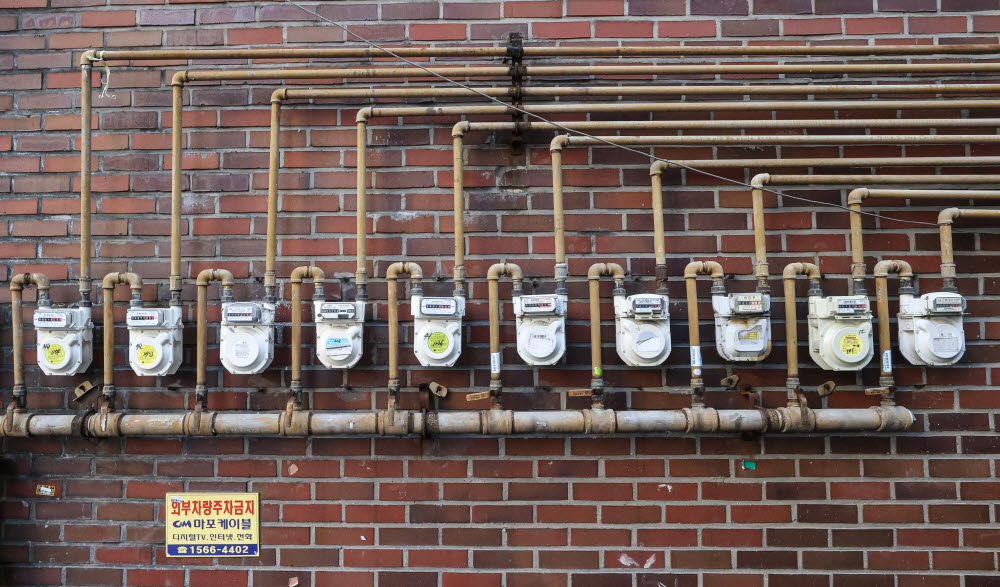 As the heating cost bomb became a reality and public utility bills, such as electricity and gas, accounted for a larger percentage of consumer prices, the government's concerns about price measures deepened after the Lunar New Year holidays.
According to related industries on the 25th, red flags were turned on for price stabilization, with complaints that housing maintenance costs, including heating costs, had doubled compared to the previous month.
The rise in heating costs was expected. This is because gas and electricity rates rose last year to address rising raw material prices and KEPCO's accumulated deficit.
Gas wholesale rates for residential use rose 5.47 won on four occasions. The increase rate in one year reached 42.3%. This is because LNG imports soared to US$56.7 billion as the global energy supply crisis accelerated due to the war in Ukraine. As a result, city gas retail rates in Seoul rose 38.4% year-on-year to 19.69 won per 1 megajoule (MJ, a unit of gas consumption). District heating rates linked to city gas rates have also risen.
Electricity rates increased by 13.1 won per kilowatt-hour (kWh) from this month. The burden for a four-person household increased by 4,022 won per month.
The problem is that public utility rates may continue to rise. Gas rates have already been announced for an additional hike in the second quarter of this year. Although LNG prices have stabilized, an increase is expected to be inevitable as the gas corporation has accumulated losses of about 9 trillion won. The increase is expected to be 1.5 to 1.9 times that of last year.
Previously, while raising electricity rates in the first quarter, the government froze gas rates in consideration of increased heating costs in the winter. It was a measure to prevent the burden of heating costs from increasing, but it did not prevent a heating cost explosion.
Along with this, although energy vouchers to be paid to the energy-vulnerable class were expanded as a measure to stabilize the livelihood of the public during the Lunar New Year, it is evaluated that it was not enough to respond to the omnidirectional increase in heating costs.
In January inflation, which will be announced next week, the impact of public utility rate hikes on prices is expected to become clearer. Although public utility bills such as electricity, gas, and water account for only 3.4% of the total price index, there is a high possibility that they will be transferred to other items. This is because electricity and gas are essential in the service industry, such as producing various products and eating out. In fact, the impact of electricity, gas, and water rates on prices is also increasing. Of the 5.1% inflation rate last year, electricity, gas, and water accounted for 0.41 percentage points (P), but in December alone, it raised 0.77 percentage points of total prices.
The high inflation overlaps with the impact of rising heating costs, adding to the difficulties of the working class, but the government expects that prices will gradually decline after the first quarter.
Deputy Prime Minister and Minister of Strategy and Finance Choo Kyung-ho appeared on a broadcast on the 23rd and said, "Public rate hikes are waiting and upward pressure on prices is still high." " he said.
Reporter Dahyun Choi [email protected]