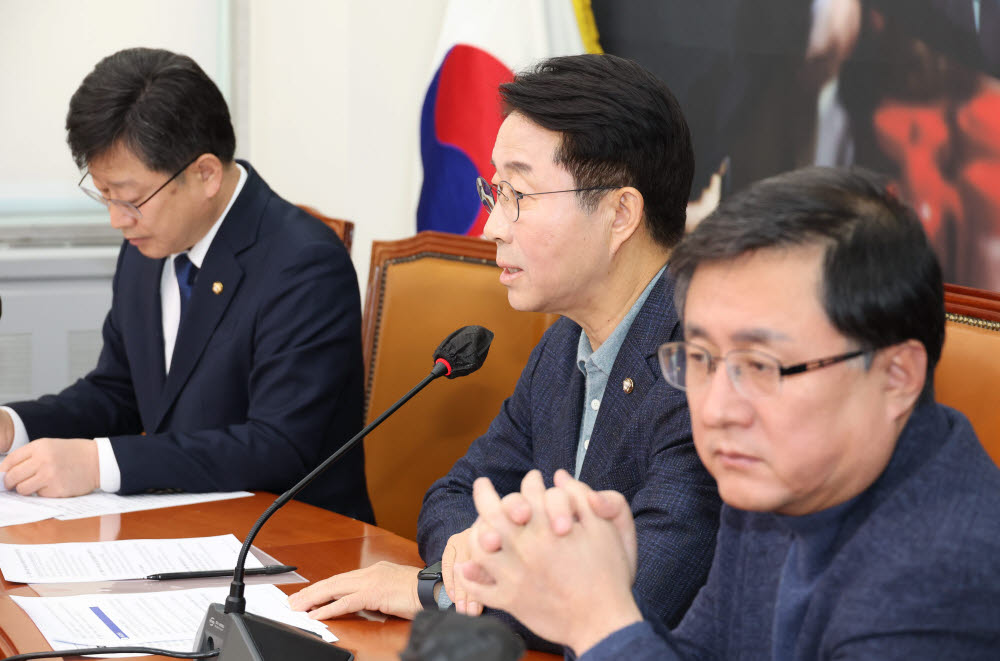 In addition, the Democratic Party criticized the Yoon Seok-yeol government for not taking care of the people's livelihood properly. The Democratic Party emphasized that it would come up with countermeasures, saying that various economic indicators had turned on red lights.
Cho Jeong-sik, secretary-general of the Democratic Party, held a public sentiment press conference held at the National Assembly headquarters on the 24th and said, "The biggest topic of the Lunar New Year's table was the heating cost bomb." People who received heating bills expressed their concerns about the price bomb," he said.
The Democratic Party criticized that the public livelihood crisis has become a reality after the Lunar New Year holiday. He also pointed out that the government has not come up with measures to solve this problem. Secretary-General Cho said, "Rising prices without countermeasures are also a problem, but the public is outraged that the government has not come up with any countermeasures."
He also explained that economic indicators such as sluggish exports and widening trade deficit were also not good. In this process, it was pointed out that President Yoon Seok-yeol is experiencing greater difficulties due to unnecessary diplomatic conflicts.
Kim Seong-hwan, chairman of the policy committee of the Democratic Party, pointed out, "The trade deficit last year was 40 billion dollars, but the trade deficit until January 20 this year was 10 billion dollars." did.
In addition, he said, "But somewhere, China is called an enemy, and somewhere, 'Iran is the enemy of the UAE,' so unnecessary diplomatic conflicts are increasing." "There are 2,000 Korean companies operating in Iran. 60 ships a day pass through the Strait of Hormuz. Iran is also the center of the so-called cultural hallyu," he said.
The Democratic Party emphasized that it would take care of people's livelihood instead of the government and the ruling party.
Chairman Kim said, "If there was a question about the existence of the state at the time of the Itaewon disaster, now we are asking the question of whether the state exists in exports, domestic demand, and the economy." "he explained.
In addition, "When the common people who are increasing due to high interest rates, high prices, electricity and gas prices, etc. seriously prepare solutions for the pain and economic polarization. Right after the Lunar New Year, we will share policy alternatives, persuade the ruling party, and, if necessary, request an additional budget to do our best for exports and people's livelihood."
He continued, "In the near future, we will comprehensively discuss relief and protection measures for victims whose housing is very unstable, including countermeasures against charter fraud." There will be consideration and review at the highest level," he added.
Reporter Choi Ki-chang [email protected]