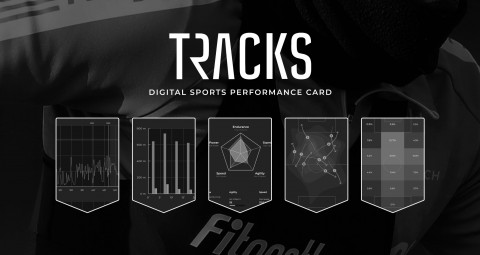 Block Odyssey launches TRACKS, an NFT marketplace based on K-League player performance data
Seoul–(Newswire) January 25, 2023 — Block Odyssey, a blockchain-specialized solution company, and Fit Together, a sports data analysis company, launched the K-League player performance data-based NFT marketplace 'TRACKS' (hereinafter referred to as TRACKS) on February 1st. )' beta service announced on the 25th.
Trax is one of the NFT marketplace projects that Block Odyssey is conducting with Fit Together. Based on the performance data collected from actual K-League players' soccer games, the best players for each club are selected and sports trading NFT cards are provided exclusively through the marketplace. It is an NFT service that
By purchasing an individual player's NFT card in the Trax Marketplace, users can check and store the player's performance data report, such as key performance stats, play style, and soccer tendency, at a glance. In addition, you can experience various club-related events exclusively for soccer fandom, including expanded club utility.
The beta service will run for about a month from February 1, and NFT player cards using last year's K-League 2022 season game data will be sold through Trax's own marketplace. Scheduled service The K-League clubs will be released sequentially, starting with 'Jeju United FC', and the official service will open in March.
Trax said about this project that it is the world's first digital collectible that contains interpretations of player data and performance.
Meanwhile, Trax is holding an official Twitter follow event to commemorate the beta service opening, and is preparing various events such as a social media purchase verification event and an opening match event for soccer fandom.
About Block Odyssey
Block Odyssey is a representative blockchain infrastructure technology startup in Korea that provides effective blockchain solutions and platforms to companies using blockchain original technology. As major solutions, it provides 'SCANUS', a logistics activation solution, and 'Revitu', an NFT issuance platform. Based on Block Odyssey's unique omnidirectional blockchain business experience, it continues to collaborate with various large clients such as NH Nonghyup Bank, Shinhan Card, LG U+, and Shinsegae, and is emerging as a private blockchain logistics and financial infrastructure company.
TRACKS: https://tracks-nft.com
Website: http://www.blockodyssey.io
This press release is news prepared and published by the contributor. The media can use this material for reporting. Newswire is committed to verifying the credibility and transparency of providers and eliminating content errors in accordance with editorial guidelines. If you have any issues with the press release, please let us know.
News providedblock odyssey