Small and medium-sized enterprises (SMEs) urged the National Assembly to pass the tax reform bill for smooth family business succession. This is because family business succession has emerged as an important issue not only for maintaining the industrial base but also for vitalizing the national economy due to the aging of the entrepreneurial generation.
On the 22nd, the Korea Federation of Small and Medium Business held a press conference for the launch of the 'Company Succession Legislative Promotion Committee' with 12 organizations, including the Korea Professional Construction Association, at the Korea Federation of Small and Medium Enterprises in Yeongdeungpo-gu, Seoul.
The industry emphasized that the current system is underutilized due to strict pre- and post-requirements. According to the National Tax Statistical Yearbook, there are only about 100 cases of family business inheritance deductions per year, and only about 200 cases of special taxation of gift tax on family business succession. This is a lower figure compared to Germany (about 10,000) and Japan (about 3,800).
In response, the government came up with a tax reform plan that eases pre- and post-requirement requirements. The limit of special taxation on gift tax was expanded to a maximum of 100 billion won, and the family business inheritance deduction system was increased to 100 billion won in the case of 30 years of running a family business. The burden was also reduced in the scope of business change, the obligation to maintain employment and assets, and the post-management period. It is evaluated that the reorganization plan reflected the needs of the industry.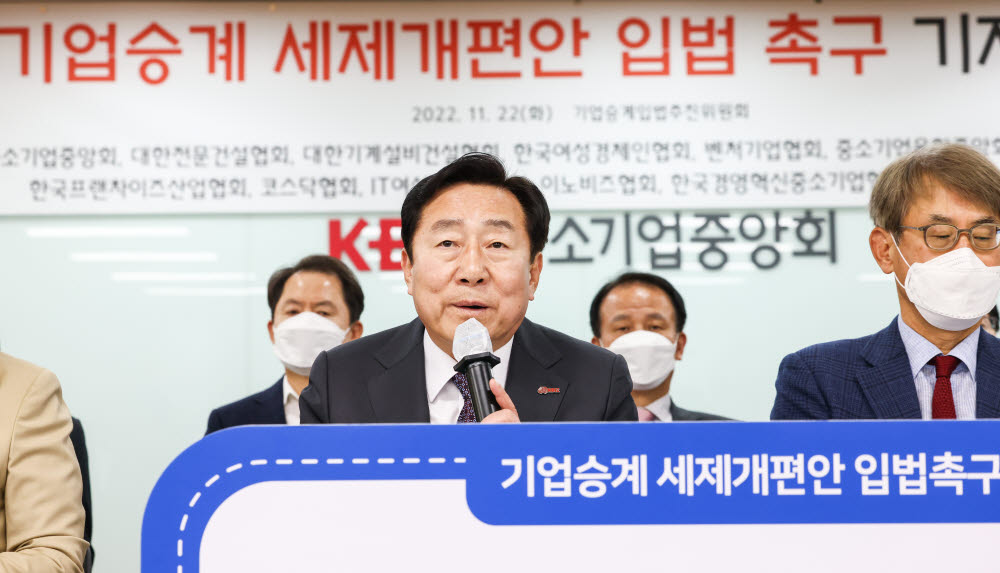 The industry argued that if the tax reform bill is not passed through the National Assembly in a timely manner, the succession of the family business will be blocked, which will adversely affect the country as a whole. This is because small and medium-sized enterprises (SMEs) in the maturity stage, with succession imminent, have relatively large social and economic contributions. Assets, sales, employment, corporate tax, etc. of SMEs with 30 years or more are at least 11 times higher than those with less than 10 years, up to 32 times. 80.9% of small and medium-sized business owners with more than 30 years of experience are over the age of 60, and their succession is imminent.
An official from the Korea Federation of Small and Medium Enterprises said, "If it becomes difficult for small and medium-sized businesses to succeed in their family business in maturity, they will suffer a major social and economic blow." I have no choice but to," he said.
Kwak Soo-geun, Professor Emeritus of Seoul National University, said, "Today, competition among global companies goes beyond competition between companies in question and competition between ecosystems with thousands of partner companies." In order to secure it, the succession of SMEs must be smooth to maintain national competitiveness," he stressed.
Regarding the controversy over 'tax cuts for the wealthy' and 'passion of wealth' raised by some, he refuted that it is a different story from reality. Kim Ki-moon, chairman of the Korea Federation of Small and Medium Enterprises, said, "The family business succession support tax does not apply to non-business real estate or cash, but only to assets related to business operation." If it is in harmony with the innovation of the industry, companies can grow further and create jobs."

Song Gong-seok, CEO of Wato Story, said, "The succession of a family business is about handing down stocks, not property, and (people) are not able to distinguish between corporate assets and personal assets."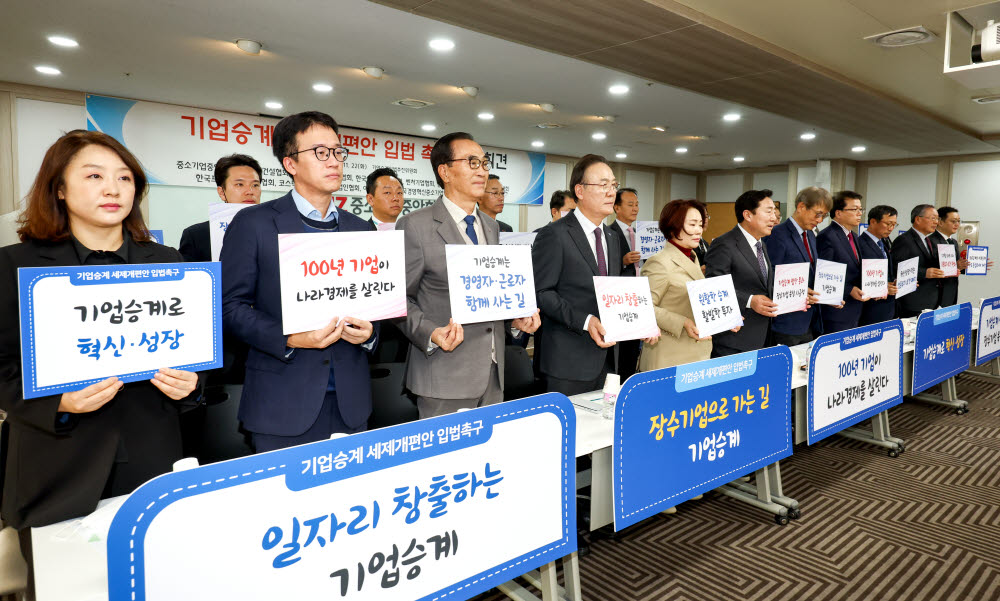 Correspondent Jae-Hak Cho [email protected]