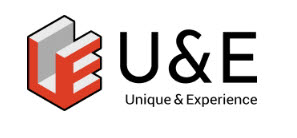 UNE (CEO Wook-Hyun Yeo) announced on the 21st that it was selected for the 'Overseas Demonstration of Hydrogen Charging Station and Production Base Facility Remote Monitoring and Diagnosis Safety Management Solution' project of the 2022 Energy International Joint Research Project supported by the Ministry of Trade, Industry and Energy.
It is a demonstration project to secure the technology of a digital twin-based remote monitoring system for safety management of hydrogen infrastructure facilities in accordance with the global energy market trend.
This project will form a consortium with the Korea Gas Safety Corporation's Gas Safety Research Institute, Korea Institute of Electronics Technology, Future Standards Research Institute, and Germany's Federal Institute for Materials Testing (BAM) to participate as the leading organization for the energy international joint research project.
It develops hydrogen safety sensors for hydrogen charging station facilities and safety management, and provides a real-time digital twin-based safety management monitoring system by linking various Internet of Things (IoT) sensors.
In addition, it plans to develop a smart safety management solution for hydrogen charging stations that supports safety diagnosis based on industrial data analysis, verify the solution through overseas field demonstration and application of hydrogen charging stations, and secure performance for stable and efficient operation of hydrogen facilities.

The project will be jointly conducted with the German Federal Institute for Materials Testing (BAM), which develops global safety standards for the next three years, with the hydrogen safety research field for German and European hydrogen energy policy support.
It is expected that it will be an opportunity to strengthen the international competitiveness and awareness of domestic companies by integrating the acquisition of overseas certification for hydrogen filling station safety management solutions, commercialization, and solution export (technology transfer).
Yeo Wook-hyeon, CEO of Yuen-i, said, "We will use the business order as a stepping stone to expand exports of safety management solutions for hydrogen charging stations at home and abroad and increase our market share at home and abroad."
Meanwhile, UNE is a subsidiary of Senko that produces hydrogen sensors with its own domestic technology. Disaster safety management that builds a smart disaster safety management system that enables rapid response and management in the event of a disaster accident based on digital twin-based geospatial information and related expertise. is a specialized company.
Recently, it obtained the first-class certification of the Software Quality Certificate (GS) for the smart disaster management system, and plans to export the 'Hydrogen Refueling Station Safety Management Solution' overseas through the project.
Daejeon = Reporter Yang Seung-min [email protected]