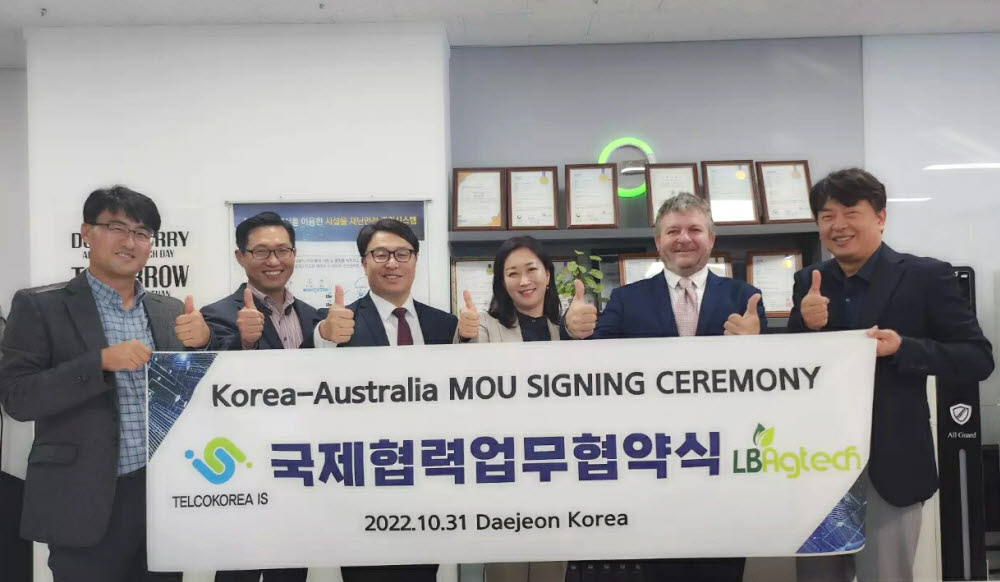 Telco Korea ES, a company specializing in smart safety management systems, announced on the 13th that it has recently signed an international business agreement with LB Agtech, a company in Brisbane, Australia, to build a smart safety system for the city.
LB Agtech is a location-based agricultural technology company that manages agricultural production and distribution with a smart system. Build a safety system.
Through the agreement, an AI building safety monitoring system will be established for buildings such as the Olympic Stadium in Brisbane, and real-time safety status and forecast data will be provided. In addition, the artificial intelligence emergency evacuation route guidance system (AI-EES) will be applied to large shopping complexes, large logistics warehouses, factories and Olympic facilities.
According to this agreement, Telco Korea IES has laid the foundation for its entry into Australia. In addition to building a smart safety system, it is expected to export its own technologies, such as applying the Telco Korea ES platform to LB Agtech's agricultural cluster smart IoT system.
"Based on this international agreement, we will try our best to advance into overseas markets such as Japan, China, and the United States, where we have overseas patents," said Kim Jeong-jip, CEO of Telco Korea ES.
Daejeon = Reporter Inhee Lee [email protected]