With the Itaewon disaster as an opportunity, interest in crowd density analysis and response solutions using information and communication technology (ICT) is growing. Crowd Characteristics Analysis It announced on the 10th that it is about to apply the safety accident prevention solution to the private sector with high crowd density for the first time.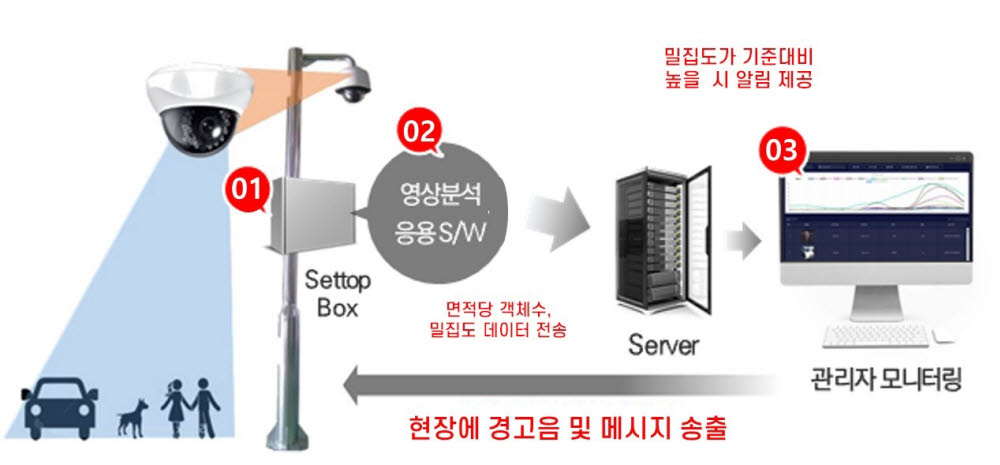 'Crowd Characteristics Analysis Technology' is a technology developed to extract crowd coefficients and density for a large number of people, as well as detect behavioral characteristics and identify movement routes for crowds. It includes technology to determine the number of people per unit area by measuring crowd coefficient and predict the direction of movement of large-scale people. The Ministry of Public Administration and Security, the department in charge of disaster management, recently proposed a risk standard of 6 people per square meter in case of crowds at a national safety system inspection meeting presided over by the president.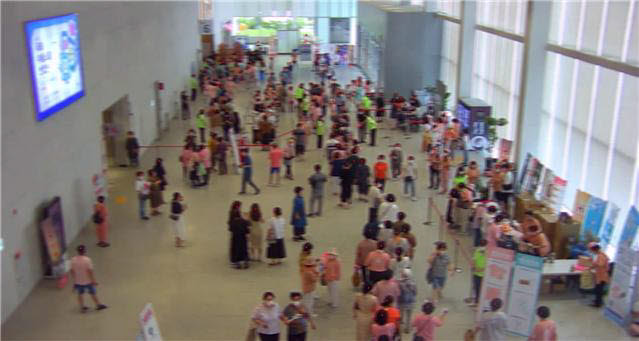 Wookyung Information Technology's 'Crowd Characteristics Analysis Solution' is equipped with functions such as spatial density, identity, mobility, and risk level identification according to standards through CCTV real-time video. The system recognizes a dangerous situation and notifies the disaster response center or related personnel of a danger signal, and plays a function to sound a warning sound through a speaker linked to the on-site CCTV, or to inform that a dangerous situation is present. In addition, the core technologies necessary for analyzing crowd characteristics, such as unit space identification, crowd coefficient measurement, and movement direction prediction technology, are performed by 100% deep learning.
Wookyung Information Technology has already secured a crowd characteristic dataset for AI learning through the 'AI Learning Dataset Construction Project' promoted by the National Intelligence Service Agency (NIA) under the supervision of the Ministry of Science and ICT. is in full swing.
Recently, it has been successfully operated by pilot installations in Daegu Exco, Mangwon Market in Seoul, and Boryeong Jungang Market. Wookyung Information Technology decided to supply and operate this solution to Daegu EXCO first, and is discussing in detail.
CEO Park Yoon-ha said, "As revealed in the Itaewon disaster, a system that can predict and respond to dangerous situations caused by crowds is absolutely necessary at the national level. We need to hurry to introduce a solution that can block the occurrence of similar accidents at the source," he said.
Daegu = Reporter Jeong Jae-hoon [email protected]