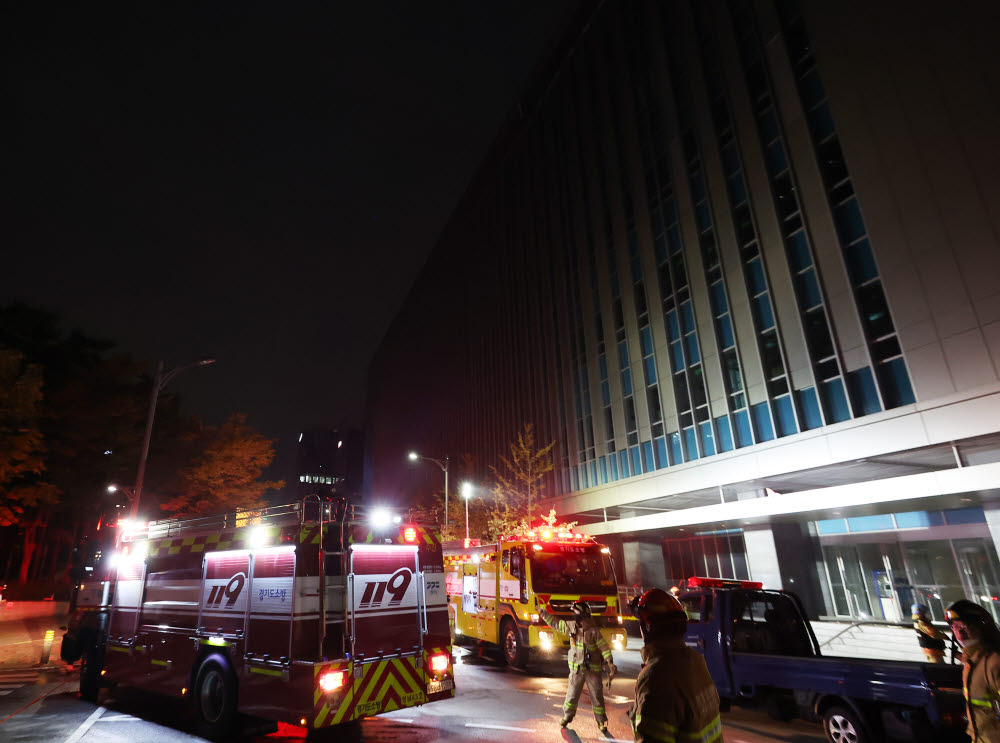 The Ministry of Science and ICT announced that it is monitoring the fire situation in relation to the SK C&C Pangyo data center fire that occurred on the 15th and is encouraging and supporting the rapid recovery of service failures such as Naver and Kakao.
The fire at SK C&C Pangyo Data Center occurred in the electrical room around 15:19 that day. At around 15:22, the service power was cut off. Currently, SK C&C and the fire department are inspecting the wiring at the site, and if there are no problems as a result of the inspection, power will be supplied sequentially.
The SK C&C data center houses SK affiliates such as Kakao, Naver, SK Telecom, and SK Broadband. Kakao and Naver suffered a breakdown due to the fire. Kakao has been experiencing difficulties in accessing services such as Kakao Talk, Daum, Kakao Map, and Kakao Accounts since about 3:30 pm after the fire at the SK C&C data center. is in progress
Naver did not experience any service interruption, but errors occurred in some service functions such as search, news, and shopping. Some functions have been restored, and efforts are being made for overall service normalization.
The Ministry of Science and ICT checks whether operators have completed user notifications in accordance with related laws, such as the Telecommunications Business Act, and encourages operators to restore services so that services can be quickly normalized. In addition, as soon as a failure occurs, a 'Broadcasting Communication Disaster Response Situation Room' will be formed to continue overnight recovery with related organizations such as the Ministry of Public Administration and Security, the fire department, and service providers such as SK C&C, Kakao, and Naver.
By Park Ji-sung, staff reporter [email protected]