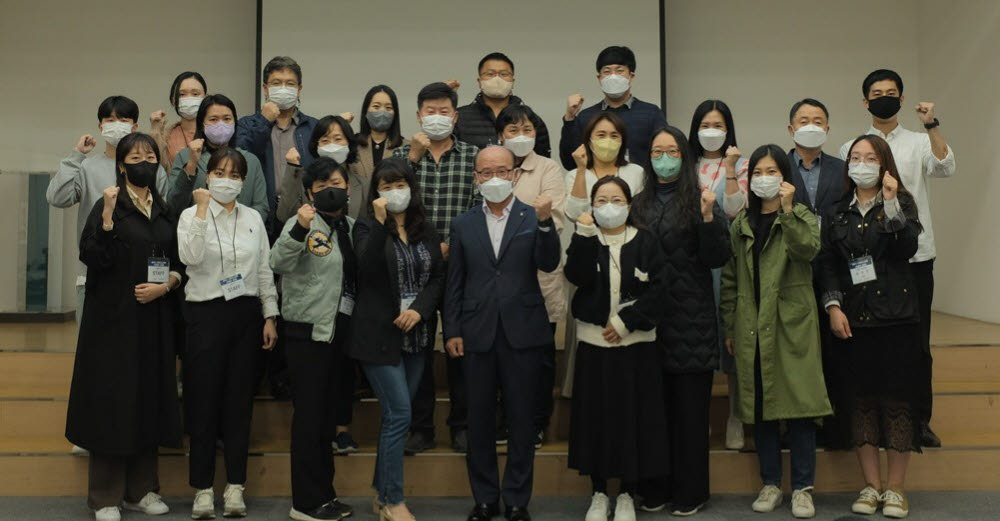 Gwangju City, Gyeonggi Province, announced on the 14th that it had opened a civic participation group for the 'Smart City Planning Living Lab', where citizens search for local problems and find solutions on their own by applying smart technology and started operating them in earnest.
Smart City Planning Living Lab means 'laboratory in daily life', and it is a work in which the public and private sector work together to discover local problems and find solutions using smart technology with the help of smart city planning experts.
The 23 citizens selected through pre-recruitment will hold a living lab workshop for a total of 4 times until November, and plan to discuss current issues in Gwangju in groups and to solve urban problems.
At the inauguration ceremony, participants received a letter of appointment and shared the current status of the city and current issues by looking at big data data containing information in various fields such as transportation, environment, and safety prior to full-scale activities.
A city official said, "We expect the citizens of Smart Living Lab to revive the identity of Gwangju City and carry out active activities to discover appropriate strategies and businesses."
Gwangju = Correspondent Kim Dong-seong [email protected]