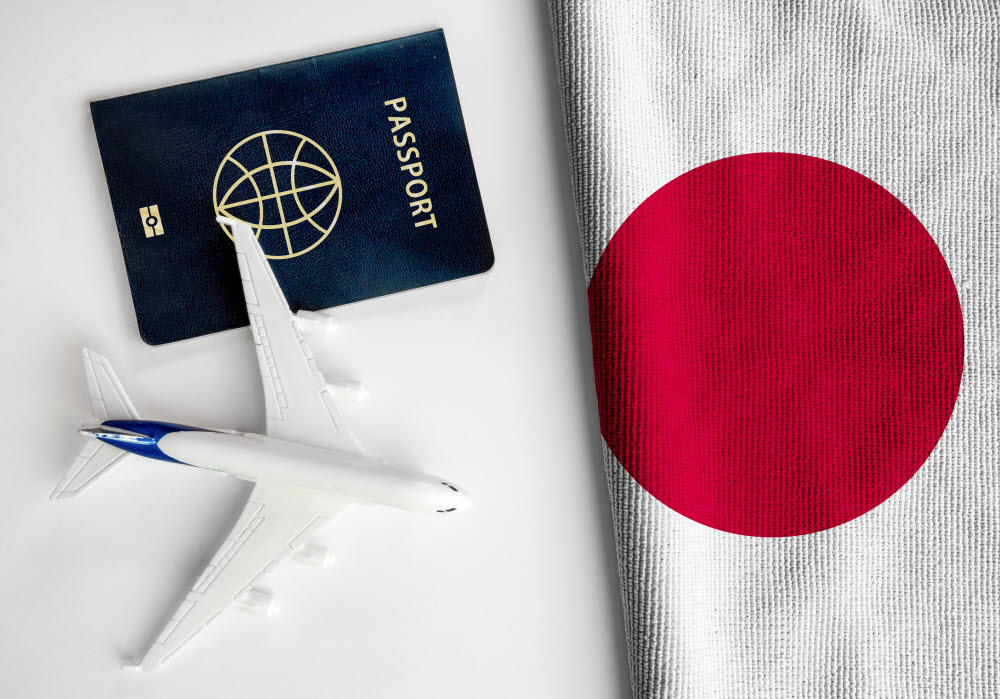 As Japan implements visa waiver measures from the 11th of next month, the travel industry is quickly reorganizing and launching Japanese products.
Prime Minister Fumio Kishida of Japan announced at a press conference in New York on the 22nd (local time) that visa waiver measures would be implemented only for those entering Japan for short-term purposes. For a while, Japan has placed restrictions on the entry of foreign tourists as part of measures to prevent the spread of COVID-19. This announcement will make entry for overseas travelers easier. Each travel agency has started diversifying its products.
Great Travel reorganizes products for all regions of Japan and offers a total of 53 package travel products, including 14 products from Kyushu area, 12 products from Osaka area, 12 products from Tokyo/Nagoya area, 7 products from Hokkaido area, and 8 other products from Shikoku and Okinawa. to release
Hana Tour will present a special exhibition 'The long-awaited trip to Japan' aimed at the demand for autumn leaves season. △ "Osaka/Kyoto 3 Days" to see Osaka Castle colored with autumn leaves and Cheongsu-sa Temple △ "Kyushu 3 Days" to enjoy hot springs in Yufuin with autumn leaves in the background △ Ashinoko Skyline Maple Leaves and Meiji Jingu Gaien Ginkgo Road Tour You can find products such as 'Tokyo, Hakone, Enoshima 4 Days' △ 'Alpine Route · Nagoya 4 Days', where you can experience the peak of autumn leaves on the Alpine Route called Japan's Alps.
Yellow balloons are △SNS hot spots 'Namba Onsen Hotel, Kobe Starbucks, Randen for 3 days' △ Kyushu autumn leaves sightseeing tour 'Beppu, Yufuin, Kitsuki, Fukuoka for 3 days' △ Tokyo Inside 'Tokyo, Odaiba, Shibuya for 3 days' sell the product
In addition, Modetour is planning and launching themed products aimed at young people in their 20s and 30s. We are in discussions with airlines to expand air supply seats. Kyowon Tour Travel Easy is preparing to add airtel products for each city along with the existing popular package travel products such as Osaka, Fukuoka and Tokyo. From November, new products such as Hokkaido travel products will be added.
The industry explains that travel to Japan stopped from the boycott of the Korea-Japan trade dispute in July 2019, and the reservation rate was close to zero for over three years. In order to travel to Japan since June, when limited travel to Japan was allowed, it was necessary to obtain a group visa through a travel agency, which took more than two weeks and cost about 30,000 won.
The industry expects that the demand for travel to Japan, which has been suppressed by the visa waiver measures, will explode and exceed the level before 2019. Since the 14th, when the possibility of visa waiver has already surfaced, it is counted that the number of Japanese travel reservations has been recovering to the level before the boycott. The low yen and the possibility of individual tours without guides are also factors that stimulate travel in Japan.
An industry official said, "After the announcement of the Japanese free travel and visa-free tourism, the number of tourists visiting Japan will increase exponentially. As it was a tourist destination, the demand for Japanese travel will recover," he said.
By Son Ji-hye, staff reporter [email protected]