Jeollabuk-do will form a social council to promote non-face-to-face treatment. While the government and the National Assembly have begun to institutionalize non-face-to-face treatment, local governments are also starting to prepare in earnest.
Jeollabuk-do will launch the 'Digital Healthcare Promotion Council' next month. It is composed mainly of medical institutions such as the Jeollabuk-do Doctors Association, city and county doctors' associations, regional large hospitals such as Chonbuk National University Hospital and Wonkwang University Hospital, and the Jeonbuk Provincial Council. The council discusses matters that require stakeholder agreement prior to implementation, such as measures to improve laws and systems related to non-face-to-face treatment, fees, and medical data establishment.
An official from Jeollabuk-do said, "This is the first time that a local government has formed a consultative body related to non-face-to-face treatment.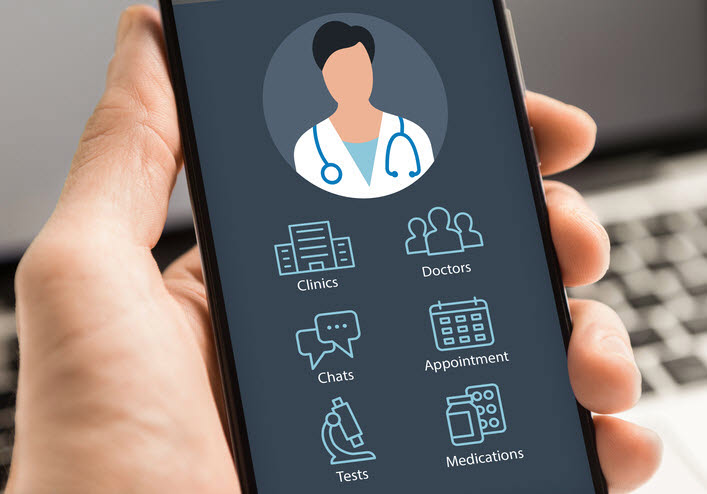 Compared to the number and distribution of population, Jeollabuk-do is one of the areas where medical infrastructure such as hospitals is concentrated in cities. As of May of this year, the proportion of the population aged 65 and over living in Jeollabuk-do was 22.6%, the third highest in the country after Jeollanam-do and Gyeongsangbuk-do.
Lim Jun, a professor at the Graduate School of Urban Health at the University of Seoul, said in a policy discussion held ahead of the local elections in April this year, "Health indices in Jeollabuk-do are very poor except for Jeonju and Iksan, where high-level general hospitals are located." According to the Jeonbuk Regional Headquarters of the Health and Medical Association, 9 out of 14 cities and counties in Jeollabuk-do are vulnerable to medical care.
Jeonbuk Governor Kim Gwan-young also emphasized during his candidacy as a candidate, "In an emergency situation with an increasing elderly population, a system in which 119 can quickly come and provide first aid with the press of a button, and remotely treat and receive treatment from a distance is essential in Jeollabuk-do." .
An official from the non-face-to-face treatment industry said, "In rural areas that lack medical services compared to the metropolitan area, stakeholders such as the government, medical institutions, and doctors' organizations are realizing the need for non-face-to-face treatment. I am interested to see if I can present a model," he said.
Correspondent Kim Si-so [email protected]