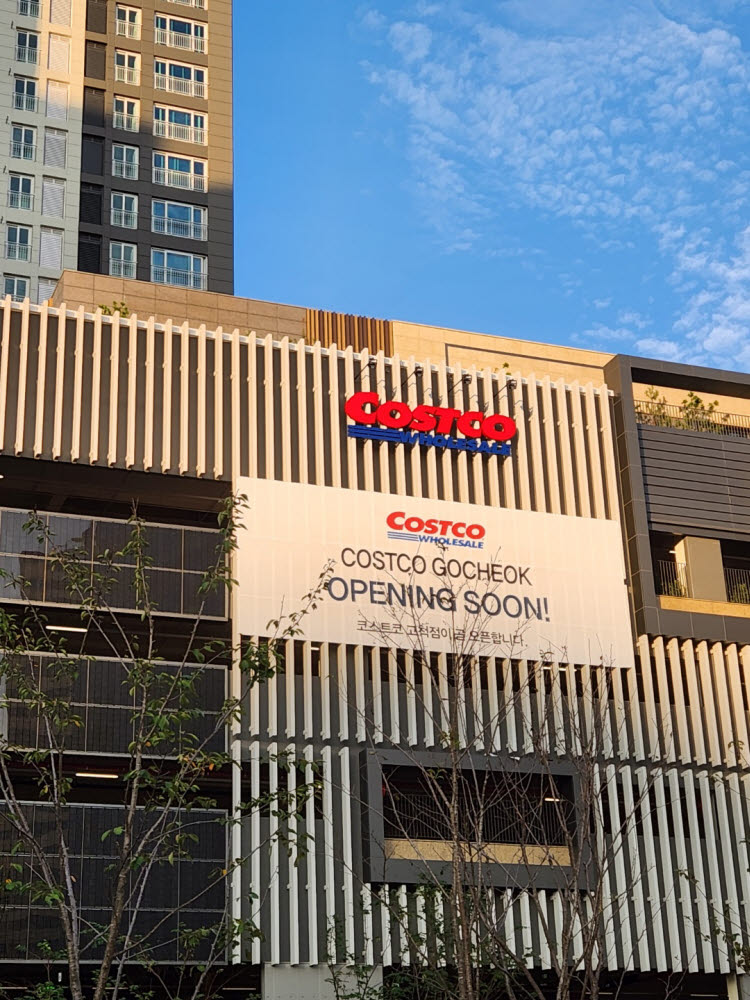 Costco will open a store in Gocheok I-Park, Guro-gu, Seoul in the middle of next month. It is the 18th Costco store in Korea. This year, it will open a second new store following the Gimhae branch, accelerating the expansion of its domestic business. E-Mart and Lotte Mart also started expanding warehouse-type discount stores, which intensified market competition.
According to the industry on the 22nd, Costco will open a store in Gocheok with an area of ​​about 16,000m² in the basement of the Gocheok I-Park commercial facility on the 13th of next month. The first and second basement floors will be integrated and expanded to become a large-scale store. We are also recruiting new members to move into the apartment on the 1st of next month.
Costco is an American membership-based warehouse-type discount store. After entering Korea in 1994, it has established itself as the largest warehouse-type discount store in Korea. Costco Korea's fiscal year 2020 (September 2020 – August 2021) sales amounted to KRW 5,352.2 billion, an increase of 18.3% compared to the same period last year. Operating profit increased 24.3% to 177.5 billion won. With 16 stores alone, it generated more than 5 trillion won in sales. Sales are higher than E-Mart Traders, which have more stores.
This Costco Gocheok store is the 18th store nationwide and the fourth store to open in Seoul. There are no competing warehouse-type discount stores other than Lotte Mart Max Geumcheon and Yeongdeungpo stores nearby. It plans to open a Cheongna branch next year and then increase the number of domestic stores to 20, including the Iksan branch in Jeollabuk-do. Sales, which stood at 242.1 billion won in the first year of operation, are expected to exceed 6 trillion won next year.
Despite the stagnant offline distribution industry, warehouse-type discount stores are growing at an average annual rate of 20%. In recent years, as we enter the era of high prices, it is expected that the number of people looking for warehouse-type discount stores that sell large-capacity products at low prices is expected to increase.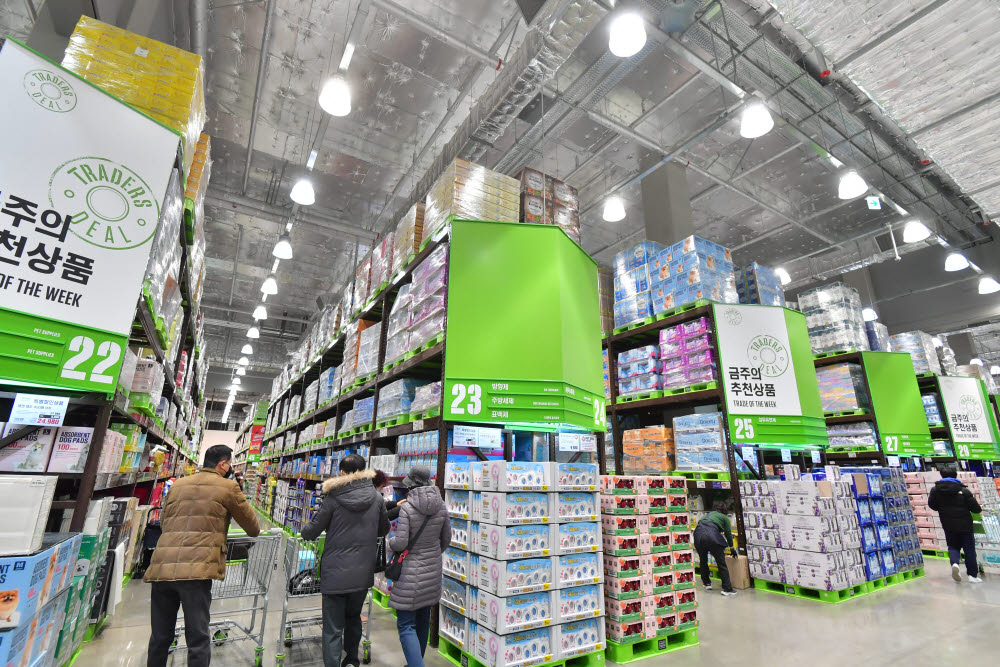 Shinsegae and Lotte are also focusing on targeting warehouse-type stores. E-Mart opened a Traders Dongtan store this year. It is the 21st Traders store. It started its business in 2010 and surpassed 3 trillion won in sales last year. It achieved double-digit growth every year, driving top-line growth in place of the stagnant hypermarket. Traders has the largest number of stores among warehouse-type discount stores in Korea. Although the gap in the number of stores has narrowed due to the successive openings of Costco this year, the plan is to continue business expansion by opening five additional stores by 2025.
Lotte Mart is also accelerating its warehouse-type discount store business by renewing the existing Big Market as Max. In the first half of this year, four stores were opened mainly in the provinces, including Songcheon, Sangmu, Mokpo, and Changwon Jungang stores, and within this year, the Geumcheon and Yeongdeungpo stores in Seoul will also be converted to Max. It differentiated itself with professional tenants such as bottle bunkers. From January to August of this year, sales increased by more than 25% and successfully settled. Lotte Mart plans to increase the number of Max stores to 20 by next year through the conversion of existing discount stores.
Current status of warehouse-type discount store business in Korea (Source = each company)

By Park Joon-ho, staff reporter [email protected]