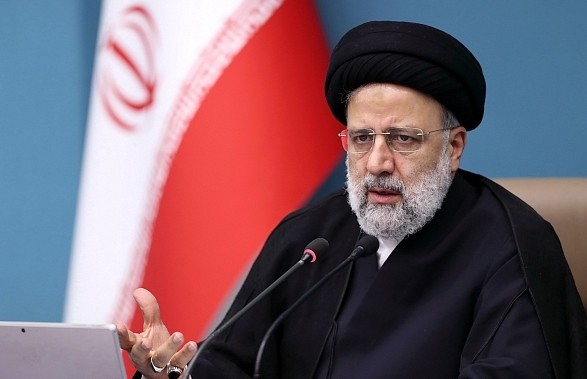 Amid nationwide protests over the mysterious death of a woman in her 20s who was taken to the police for not wearing a hijab in Iran, the Iranian president unilaterally canceled an interview with a female reporter on US TV for similar reasons.
According to CNN on the 22nd (local time), its anchor and international reporter Christian Amanpoor was scheduled to have an interview with Iranian President Seyed Ebrahim Reishi in New York on the occasion of the UN General Assembly the day before. Amanpour is an Iranian-American who grew up in Iran.
When reporter Amanpour arrived at the interview site, an Iranian official ordered that he wear a headscarf, saying it was President Raish's request, which he politely declined. Then, President Laishi did not appear at the interview site.
Reporter Amanpour explained that while reporting in Iran, he wears a scarf to comply with local laws and customs, but does not need to cover his head because he is interviewing Iranian officials even outside of Iran.
"I've never had such a request from any Iranian president here in New York or anywhere else in Iran," he said. "I have not received it." He added, "I very politely declined[President Laishi's request]on behalf of myself, CNN and female journalists, because that is not a requirement."
On the day of the interview, an Iranian official told Amanpour that the interview would not have taken place in the first place if he had said he would not wear a scarf. In addition, considering that the date of the interview was a holy month such as Muharram, which is the first month of the Islamic calendar, he pointed out that it is a matter of respect.
Meanwhile, in Iran, protests have been held for six days calling for an investigation into the mysterious death of a 22-year-old Kurdish woman, Mahsa Amini, after she was taken to the police for not wearing her hijab properly.
At least nine people, including a teenage boy, were killed in the process of suppressing the protests by local police as the protests spread into anti-government protests, the Associated Press reported on the 22nd (local time).
Although the White House continued to criticize Iran, calling it a "horrible insult to human rights," President Raishi responded by saying that the West did not mention child abuse in the United States and exploitation of indigenous peoples in Canada as a double standard for human rights.
Reporter Seo Hee-won ([email protected])