According to a survey result, Apple will account for more than half of the supply of 4 and 5 nanometer (nm) linewidth semiconductors this year. The sales volume of iPhone 14, the latest smartphone model, is expected to affect the trend of investment in advanced semiconductor facilities.
On the 23rd, the Nihon Keizai Shimbun (Nikkei) reported that, citing market research firm Technosystem Research (TSR), it will occupy a 53% share in the US 4 and 5 nano semiconductor market this year. Apple installed the semiconductor in the recently introduced iPhone 14.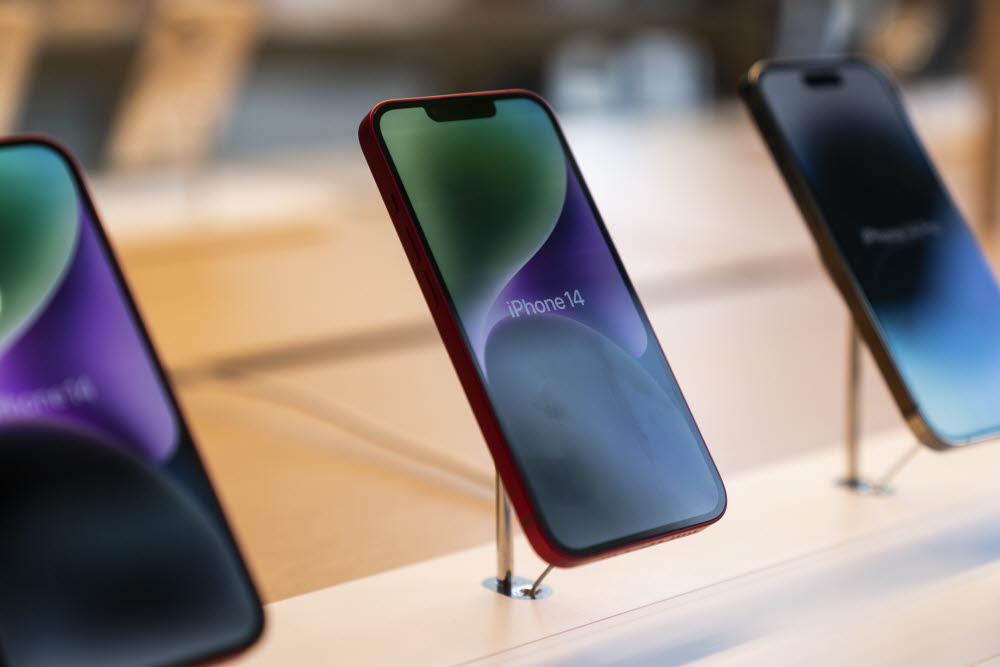 Nikkei evaluated that Apple has become the world's largest demand for high-tech semiconductors. Apple started using 5nm semiconductors after 2020, starting with MacBooks and iPads. In the iPhone series, 5nm products have been installed since the 12th. Competitors such as Samsung and Google followed Apple and applied 5nm products.
Currently, the foundry companies that can supply 5nm semiconductors are Samsung Electronics and TSMC. TSR believes that TSMC is responsible for 60% of the current 4/5 nano semiconductor supply.
TSMC announced last month that it would start mass production of 3-nm products soon. Nikkei predicted that if the number of products equipped with 3-nano semiconductors increases from next year, it will be able to secure the supply of 4/5-nano products. It was diagnosed that the smartphone market trends, including the iPhone, have a large impact on the high-tech semiconductor production and development roadmap.
By Yoon Hee-seok [email protected]