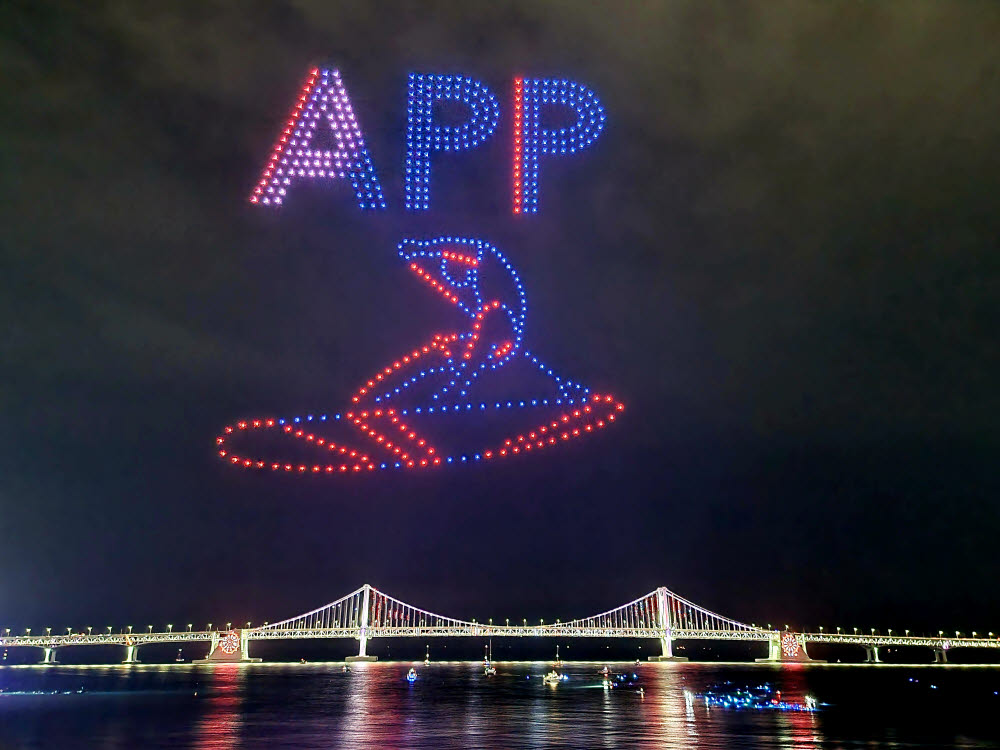 On the 23rd, when '2022 APP WORLD TOUR BUSAN SUP OPEN' was held, a 'special' Gwangalli M drone light show was held at SUPrise Beach in Gwangalli, Suyeong-gu, Busan.
'Gwangalli M Drone Light Show' is Busan's representative event held every Saturday at Gwangalli Beach. Suyeong-gu, Busan, uses 500 drones to deliver congratulatory messages and features such as paddle boards to celebrate the opening of Korea's first SUP international competition 'Busan Sup Open' of the APP (ASSOCIATION OF PADDLESURF PROFESSIONALS) World Tour, a professional paddleboard competition. We prepared a special performance depicting the The spectacular drone show was well-received by professional players and officials, as well as citizens and visitors.
The drone show lit up the night sky in Gwangalli twice at 8pm and 10pm.
The official game of 'Busan Sup Open' hosted by APP and KAPP (Korea Paddle Surfing Professional Association) and supervised by KAPP and Suyeong-gu will be held for two days from the 24th to the 25th. Is expected.
A KAPP official said, "I am glad that it has become a precious memory for visitors to Gwangalli, including professional players and officials." We will try to be more interested in and prepare for various necessary events and events," he said.
On the other hand, SUP (Stand Up Paddle Board) is a water sport where paddles are rowed on various types of boards depending on the event and is being adopted as an official event in the Summer Olympics.
Reporter Jung Mi-eun [email protected]