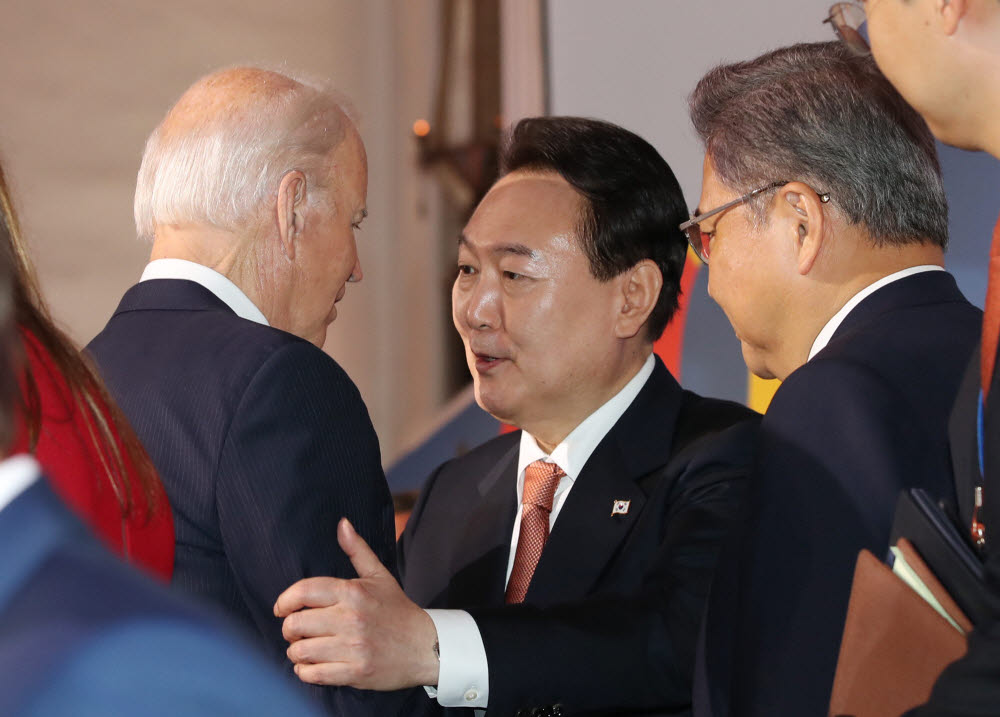 President Yoon Seok-yeol's approval rating fell below 30%. It has been 7 days since it fell to the 20% level and passed the 30% level. It is analyzed to be influenced by the construction of a new guesthouse, condolences to the Queen of England, the Korea-Japan summit, and controversy over slang remarks.
As a result of the September 4th week survey (20-22 days, 1,000 adults) announced by Gallup Korea on the 23rd, the positive evaluation of President Yoon's job performance (doing well) was 28%. Negative evaluation (mistake) was counted at 61%.
The positive evaluation, which had risen to 33% in the 3rd week of September survey last week, fell by 5 percentage points (P). Negative ratings rose by 2 percentage points.
The positive evaluation of President Yoon hit the lowest point at 24% in the first week of August after falling to the 20% level for the first time since taking office in the 4th week of July survey (28%). It rose to 33% last week, but fell to the 20% level in one week.
The most positive evaluations were from the people's power supporters (61%) and conservatives (53%). The negative evaluation was high among the Democratic Party supporters (89%), Justice Party supporters (86%), progressives (85%), and those in their 40s (80%).
Gallup Korea analyzed, "The reasons for the negative evaluation this week were remarks related to issues related to the relocation of the president's office, such as the withdrawal of the plan to build a new guesthouse, and the conduct of the leaders in the diplomatic front, such as the cancellation of the condolences to the British Queen."
Gallup Korea said, "The two overseas trips since the inauguration of President Yoon did not add up to the job evaluation. In a survey right after attending the NATO summit last summer, the job approval rate dropped by 6 percentage points," he pointed out.
In the party support survey, the People's Power and the Democratic Party of Korea both recorded a tie at 34%. Compared to last week, the support of the People's Power fell by 4 percentage points, and the Democratic Party's support increased by 3 percentage points.
The error range of this survey is ±3.1%P at the 95% confidence level. Wireless (90%) and landline (10%) telephone interviews were conducted, and the response rate was 10.4%.
For more information, visit the website of the National Election Opinion Survey Deliberation Committee.
By Ahn Young-guk, staff reporter [email protected]