"The United States and Korea are culturally different." These are the words emphasized by US venture capital (VC) officials at the 'Korea-US Startup Summit' held in New York on the 21st (local time). Although the United States symbolizes openness, as it has its own business method, he suggested that even successful startups in Korea should study the United States with the determination to start from scratch. "It's a cultural difference that many companies underestimate," said Julia Imperatriche, COO of WEVE. He said, "The 'plan' that the company that responded to the consultation on the 20th said that it wanted to meet with potential customers did not seem that way to me at all," he said. You need to convince them that you can achieve it.
For example, in the New York community, it is a culture that respects other people's time more than their own time to the extent that 'if you arrive on time, it is already too late'. Simone Taratino, startup manager at Mind the Bridge (MTB), said, "The New York community is so busy that networking is tight and people say, 'Time is worth more than money'."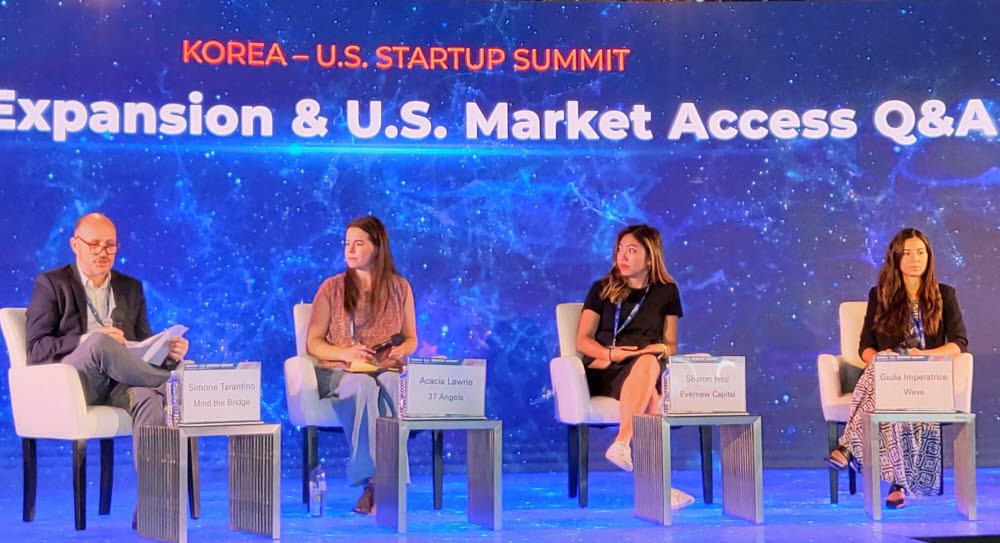 Networking is also a gateway into the US. Networking is the biggest obstacle for most companies. A VC in the United States proposed a way to open the door by inviting people who want to network to a company event as a speaker. He also actively requested but suggested a strategic approach. "The US has an open business culture, but if you don't ask first, they won't help," said Taratino, MTB manager. said.
Sharon Shee, general manager of Evernew Capital, said, "We need communication skills to recognize that the other party (VC or partner) is busy and communicate clearly and concisely." General Manager Xu said, "Each fund has its own investment strategy, and there are funds that invest a certain part of it overseas." Ray Chung, a partner at Millennium Technology Value Partners, said, "There should be elements that Americans might be interested in, but they are similar or not well explained.
It also ordered differentiation from Korean startups. Frank Lee, Investment Director at Applied Ventures, said, "(From a VC point of view) Korea has a lot of similar companies, so it is difficult to choose which one to choose. It will help if the industry advances," he said. Christine Bannon, investment director at SoftBank Investment Advisors, said, "If we challenge ourselves with differentiated strengths that are not found in the United States, investors will turn their eyes."

New York (USA) = Reporter Jae Hak Cho [email protected]