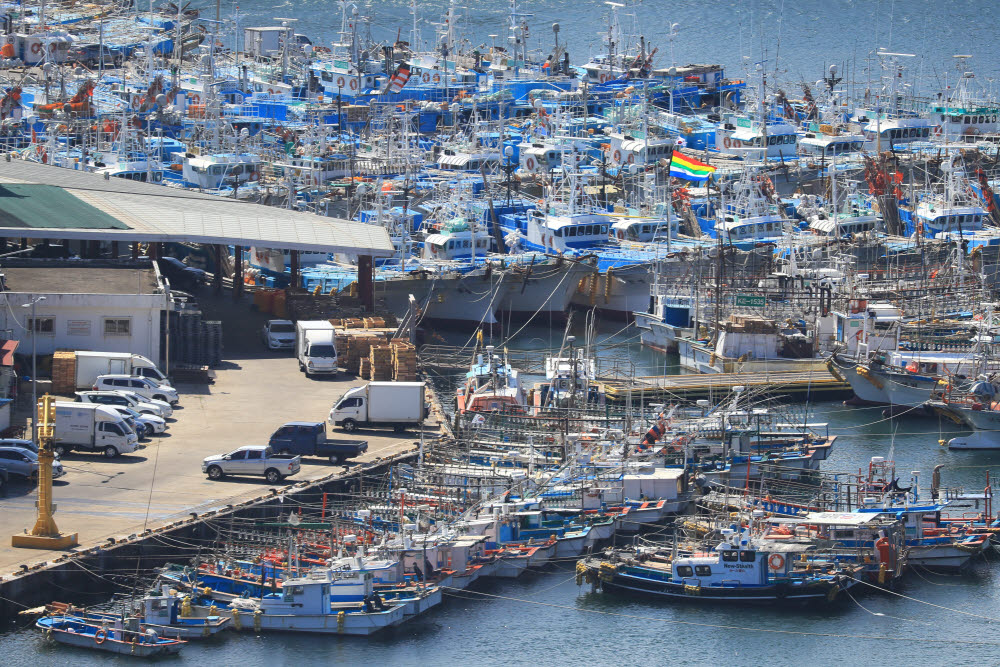 The Ministry of Public Administration and Security announced on the 18th that as of 12 noon, the Central Disaster and Safety Countermeasures Headquarters would upgrade the first stage to the second stage and raise the typhoon and heavy rain crisis warning level from 'caution' to 'warning'. This is in response to the announcement of a typhoon warning in the sea off Jeju Island due to the influence of typhoon 'Nanmadol' at 12 noon.
Typhoon 'Nanmadol' is located in the sea around 210 km southeast of Kagoshima, Japan as of 9 am, with a central pressure of 935 hPa and a maximum wind speed of 49 m/s, maintaining a 'very strong' typhoon force. It is expected to affect Korea from early morning to afternoon tomorrow.
The head of the Central Disaster and Safety Management Countermeasures Headquarters ordered thorough preparations in advance to prevent casualties from occurring due to typhoons and heavy rains. He requested that continuous surveillance activities be carried out in areas of concern for human casualties, such as semi-subterranean areas, low-lying areas, and landslide-prone areas, and that residents should be evacuated preemptively in case of abnormal symptoms to prevent casualties from occurring. When dangerous weather such as fear of flooding is detected, it is ordered to guide them to escape from underground spaces such as low-lying houses, basements and underground parking lots.
Until the typhoon escapes, it was ordered to control vulnerable areas such as previously damaged areas, steep slopes, riversides, and coastal roads.
Lee Sang-min, head of the Central Disaster and Safety Countermeasure Headquarters, said, "Since typhoons are expected to have the greatest impact during the late night hours, only an active and prompt response can reduce damage to the public. thing," he urged.
By Song Hye-young, reporter [email protected]