Netflix's Korean original 'Squid Game' won 6 Emmys, one of the most prestigious awards in the American broadcasting industry.
At the 74th Emmy Awards held at the Microsoft Theater in Los Angeles on the 12th (local time), the American Academy of TV Arts and Sciences awarded Director Hwang Dong-hyuk and actor Lee Jung-jae the Best Director and Best Actor awards, respectively.
Squid Game won the Guest Award (Yumi Lee), Visual Effects Award, Stunt Performance Award, and Production Design Award at the Creative Arts Emmy Awards ceremony on the 4th. This time, he won six awards, including Best Director and Best Actor.
Director Hwang is competing with Ben Stiller (Severance: Break), Mark Mirod (Succession), Kathy Yan (Succession), Lauren Scarfaria (Succession), Karin Kusama (Yellow Jacket), Jason Bateman (Ozark), and others. was selected for the Director's Award. This is the first non-English-speaking drama to win an Emmy Award for Best Director. Since the Emmy Award for Best Director is selected based on the episode, the three directors who participated in the production of Succession were nominated side by side.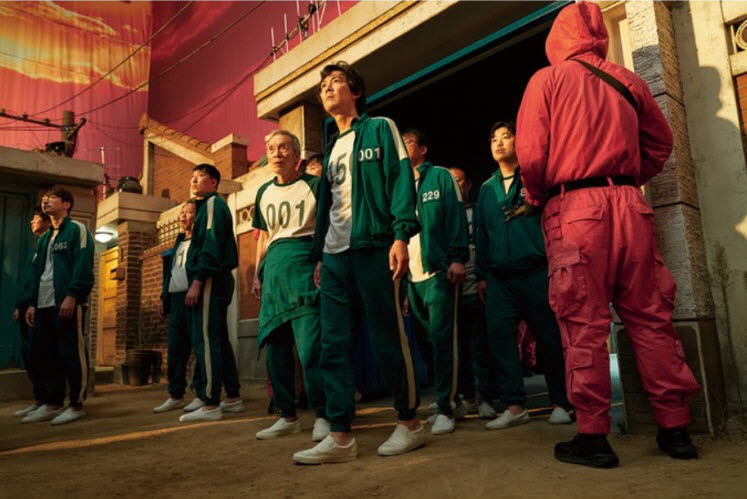 Director Hwang said in English, "We are not alone, we made history together.
Lee Jung-jae, who starred in Squid Game, became the first Korean actor to win the Best Actor Award. He was nominated along with Jeremy Strong (Succession), Brian Cox (Succession), Adam Scott (Severance: Break), Jason Bateman (Ozark) and Bob Odenkirk (Better Call Saul).
After conveying his feelings in English, "Thank you to TV Academy, Netflix, and Director Hwang," Lee Jung-jae said in Korean, "I will share the joy with the people who are watching in Korea, my friends, family, and my precious fans."
On the other hand, Oh Young-soo and Park Hae-soo, who were nominated for Best Supporting Actor, and Jeong Ho-yeon, who were nominated for Best Supporting Actress, unfortunately did not make it to the stage. The Best Supporting Actor award went to Matthew McFadian for his performance in Succession, and the Best Supporting Actress award went to Julia Garner of the Ozarks.
Meanwhile, 'Succession' was awarded the Best Picture Award, which is considered the highest honor, after competing with the Squid Game. The screenplay award for which Hwang was nominated went to Succession's Jesse Armstrong.
By Yoon Hee-seok [email protected]