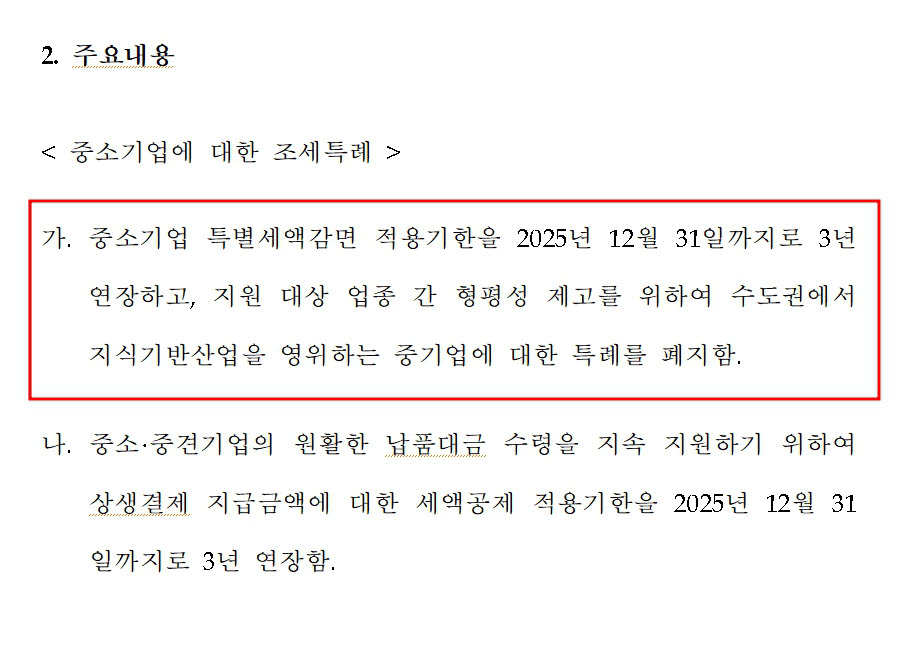 The 10% corporate tax reduction benefit for small and medium-sized enterprises in the knowledge-based industry in the metropolitan area, including software, will be abolished. At the Cabinet meeting, the government passed the "Partial Amendment to the Restriction of Special Taxation Act" submitted by the Ministry of Strategy and Finance as the original bill. The amendment included special tax exemptions for small and medium-sized enterprises (SMEs) for revitalization of corporate investment and balanced regional development, and special taxation for investment promotion and employment support. However, it was stated that the special case (10% reduction in corporate tax) for medium-sized enterprises operating knowledge-based industries in the metropolitan area would be abolished.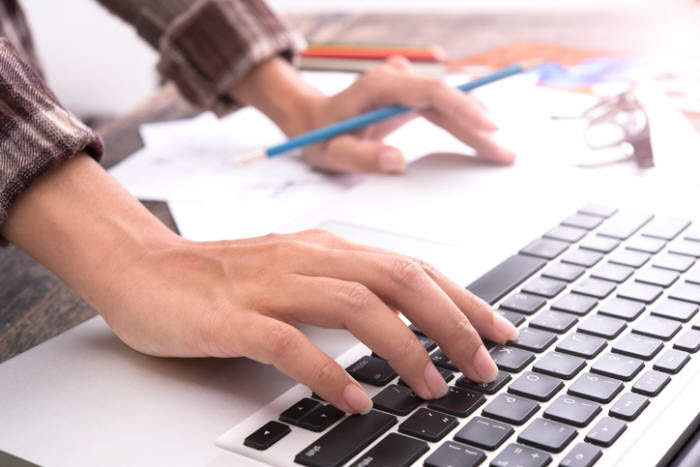 Among the knowledge-based industries, there are 2016 SW medium-sized enterprises (sales exceeding 5 billion won to 80 billion won) in the metropolitan area, accounting for about 80% of all medium-sized enterprises. They feared that the corporate tax would be raised by about 11% as a result of the abolition of special taxation. The Ministry of Strategy and Finance's position is that the special provision will be abolished in order to enhance equity among supported industries. A government official said, "The purpose of the abolition of corporate tax reduction benefits is to focus on equity with non-metropolitan businesses and balanced regional development rather than securing tax revenue."
The amendment bill will be delivered to the National Assembly Standing Committee (Planning and Finance Committee) on the 2nd of next month. If it is passed by the National Assembly, it will be promulgated and implemented within the year after a resolution by the State Council again.
Software companies protested that the importance of software, a key factor in the 4th industrial revolution and digital transformation, was overlooked. The position of these companies is that software support should be continued to secure national industrial competitiveness. A SW company official said, "Please take a look at the current situation, such as the importance of the SW industry and the operating profit ratio of mid-sized SW companies.
SW companies hoped that corporate tax benefits for medium-sized enterprises in the knowledge-based industry in the capital area would continue through the so-called discussion of the National Assembly Standing Committee bill. The knowledge-based industry includes not only software, but also telecommunications business, film/video and broadcast program production, professional design business, audio publication and original recording business, book/magazine and other print publishing business, and creative and art-related services. The controversy is expected to lead to mid-sized companies in the fields of communication equipment, contents, and broadcasting.
By Ahn Ho-cheon, staff reporter [email protected]
◇Knowledge-based industry (Article 6 of the Enforcement Decree of the Restriction of Special Taxation Act)
1. Engineering business
2. Telecommunication business
3. R&D business
4. Computer programming, system integration and management
5. Production of movies/videos and broadcast programs
6. Professional design business
7. Audio publication and original recording business
8. Advertisement text, design, design, etc. in the advertising business
9. Software Development and Supply
10. Broadcasting
11. Information service business
12. Books, magazines and other print publishing business
13. Creative and art-related service business (excluding self-employed artists)
14. Security system service business