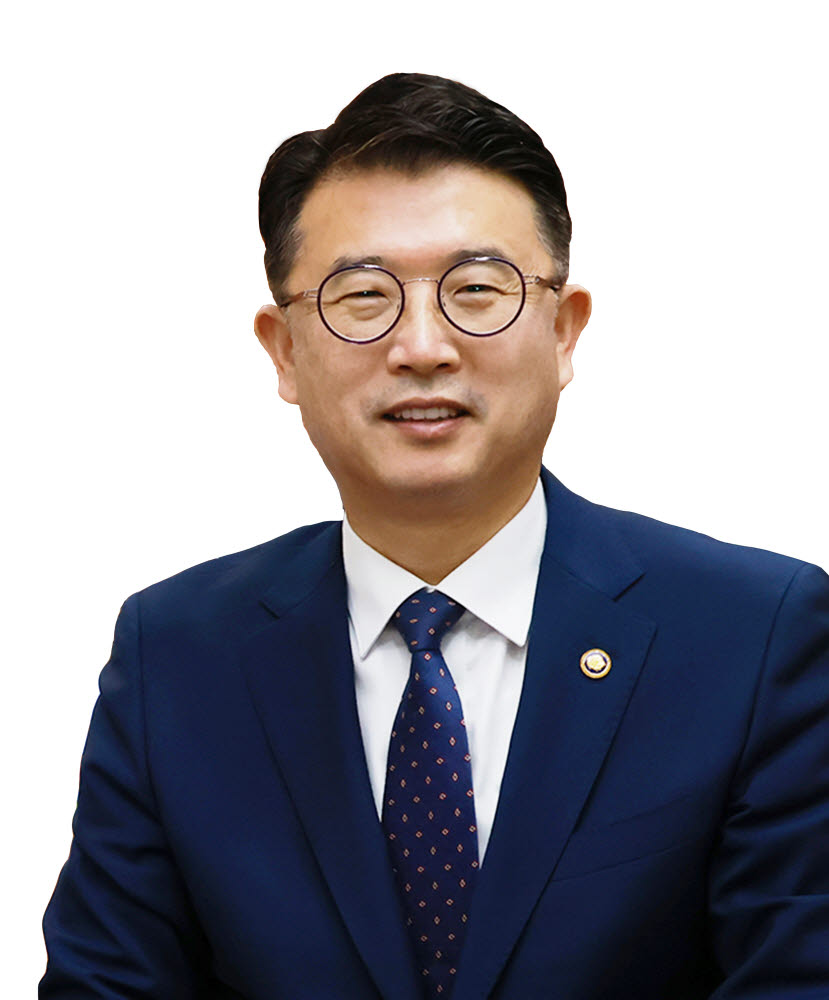 Recently, the United States has recognized that semiconductors are an important asset to the national economy and security, and has been putting all efforts into expanding its domestic semiconductor supply chain. The fact that the first place that US President Joe Biden, who visited Korea only ten days after the Yoon Seok-yeol administration took office, was the first place he visited was the Samsung Electronics semiconductor factory is a clear indication of how countries around the world view semiconductors. As such, the semiconductor industry is undoubtedly a key asset of Korea's economy and security.
Semiconductors are a major industry that drives the Korean economy. The share of semiconductor exports among Korean export items has been consistently ranked first since 2013. Our technological prowess is so outstanding that Samsung Electronics recently built the world's first 3-nano production system. Can the super-gap continue to be maintained?
Both the semiconductor industry and experts say that 'after all, people are the answer'. If we do not sufficiently nurture semiconductor-related talents, ranging from advanced talents with master's and doctoral degrees to create a new gap beyond the super-gap, to those in charge of maintenance and repair of equipment in the field, the Korean semiconductor industry is expected to fall behind in fierce global competition. In China, semiconductor-related universities and faculties were established throughout the country, and in Taiwan, the Taiwan Semiconductor Research Center was established to focus on R&D.
The Korea Semiconductor Industry Association predicts that the number of industrial manpower will increase along with the expansion of the semiconductor industry, and predict that there will be a shortage of about 127,000 manpower over the next 10 years. The Ministry of Education announced on the 19th of last month the 'Semiconductor-related Talent Cultivation Plan' with the goal of nurturing 150,000 human resources by 2031.
To establish this, the Ministry of Education visited educational sites such as vocational high schools and universities, and invited industry experts to collect opinions from various classes. We listened to various opinions from stakeholders such as students, professors, large companies, and SMEs, and communicated to establish policies that closely reflected the needs of the field. As a result, the 'Semiconductor-related Talent Cultivation Plan' was jointly implemented with the relevant ministries to bolster the abolition of regulations that hinder the autonomous innovation of universities, nurture core talents through convergence education and semiconductor major tracks, and create a foundation for nurturing semiconductor talents. could be provided with
After the announcement, there are voices of concern about the implementation power and ripple effect of the plan along with the expectation that it will solve the chronic manpower shortage in the semiconductor industry. These are the concentration of universities in the metropolitan area, the uncertainty of the size of financial support, and an oversupply of manpower. I think that the measures announced by the government are not important in themselves, but that it is more important to implement them one by one from now on.
Nurturing talents in high-tech fields, such as semiconductors, is a task that must be gathered nationwide regardless of the metropolitan area or non-metropolitan area in terms of the national survival strategy. The Ministry of Education plans to fully support any university that has the capability and will to nurture semiconductor talent, regardless of region.
In particular, when selecting a semiconductor-specialized university, preference will be given to local universities with competence and will, and financial incentives will be given to local universities. It was decided to designate a joint research center for nurturing semiconductor talent for each regional base, and to expand support so that universities can play the role of regional semiconductor education, research, and practice centers. Furthermore, in order to improve the conditions of local universities and prepare development strategies, we will promptly organize and operate the 'Regional University Development Special Council', and promote the establishment of a special account for (tentative name) high school and lifelong education support to stably expand financial support for local universities. sleep
We will try to secure a sufficient budget in consultation with the financial authorities so that the measures announced this time can be implemented without any setbacks, and we will remove obstacles to nurturing talent by quickly enacting and revising laws and regulations necessary for policy implementation. It is also important to develop and upgrade the existing manpower supply and demand forecast system so that a policy to nurture scientific talent can be established based on the prospects of manpower supply and demand by field and level of the high-tech industry. In addition, to foster sustainable semiconductor talent, the company plans to promptly pursue follow-up measures, such as collaboration with related ministries and support for balanced growth and win-win cooperation among SMEs.
In order to resolve concerns about an oversupply of semiconductor talent due to market changes, the government will continue to communicate with industry and education and monitor policy implementation. We will establish a '(tentative name) semiconductor human resource nurturing support collaboration center' that can share information on nurturing semiconductor talent and discuss and resolve difficulties, and also prepare a promotion system that can respond flexibly by utilizing various policy tools of each department. will be. In order to establish and manage talent nurturing policies not only in semiconductors but also in the overall high-tech industry, a new 'Talent Cultivation Strategy Meeting' will be launched at the national level.
Government policy is important both in direction and speed. The major direction of the policy that our education should focus on nurturing high-tech industry talents who will lead the future is firm. Although the sole purpose of education is not to nurture industrial manpower, it is difficult to survive education that is conducted apart from the demands of the industry. Society is constantly changing, and education must change accordingly. It is time for the government to take a step forward so that universities can move beyond outdated regulations and practices and respond flexibly to industrial demands.
We should not step back with hasty concerns and worries now that the global battle to secure semiconductor specialists is taking place. Problems that appear in the process of implementing the plan need to be solved step by step while continuously communicating with universities and industrial sites. Conflict can cause social division, but on the contrary, it can also create new norms and values ​​while putting pressure on stagnant social systems to innovate and create. It is difficult to postpone nurturing future talent, which is urgently needed because of the fear of the conflict in front of us. As the school-age population decreases, each and every child is precious. We must not forget that it is an important responsibility of our education to nurture talented people in the high-tech industry who will lead the future.
Sang-yoon Jang, Deputy Minister of Education

Deputy Minister of Education Jang Sang-yoon is an orthodox administrative official who has been in charge of social affairs in the Office of Government Policy Coordination. He worked as a social regulation manager and social welfare policy officer in the Office of Government Policy Coordination, a general policy officer in the State Administration Office, and a head of social coordination office. After the outbreak of COVID-19, he was in charge of COVID-19 related work in the Office of Government Coordination. He was appointed with the inauguration of the Yun Seok-yeol government and served as an acting minister for nearly two months before taking office as Minister of Education. During his vacancy, Vice Minister Jang spearheaded the preparation of a plan to nurture human resources for high-tech industries such as semiconductors.