LG Display developed the world's first large organic light emitting diode (OLED) with convex lens technology that is twice as bright as conventional TVs. The OLED.EX panel, which applied heavy hydrogen technology and personalized algorithm to the organic light emitting device unveiled at the end of last year, has made a step forward.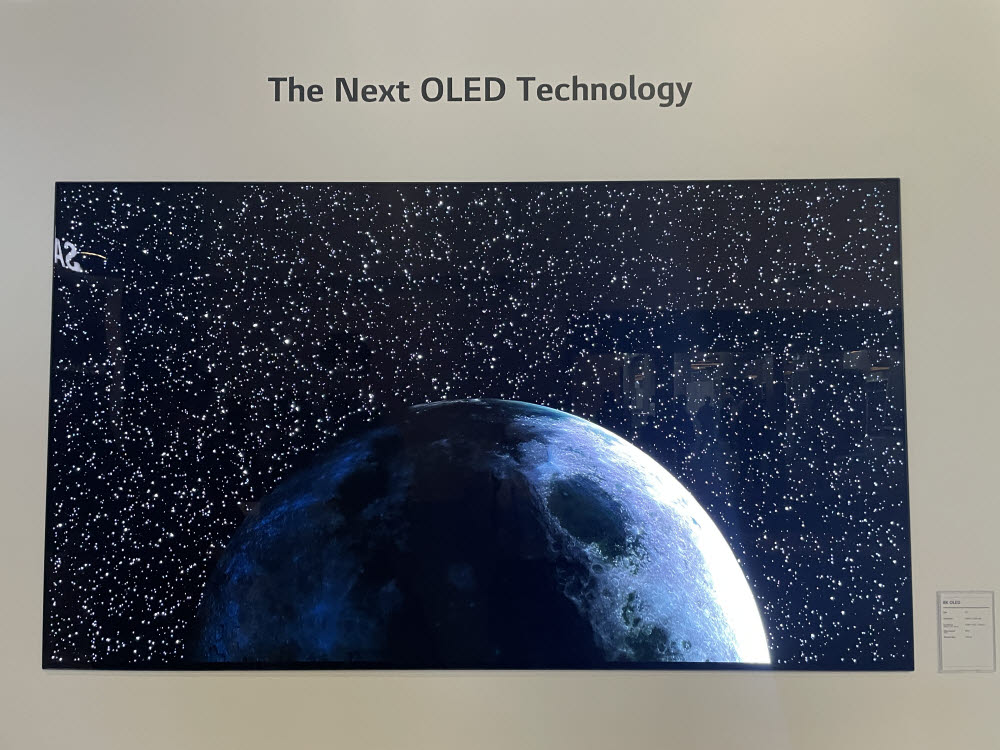 This technology is characterized by forming a fine convex lens array layer inside the panel. It is not physically attaching the actual lens. The lens material is deposited on the OLED very thinly through a deposition process and patterned to form a convex and convex lens shape. The lens array layer adjusts the angle of light lost inside the OLED panel and amplifies it to increase light efficiency. It is a method of adjusting the light path so that the light reflected from the inside of the panel advances toward the screen.
LG calls this technology 'Meta-lit Lens Array (MLA)'. When MLA technology is applied, OLED luminous efficiency is increased by more than 20% compared to the previous one. The viewing angle is also widened by the light scattering effect. When viewed from the side, the screen is bright and clear. The luminance reaches up to 2000 nits. Considering that the maximum luminance of the existing LG large OLED is about 1000 nits, this technology makes the OLED screen quite bright.

LG Display first unveiled a 77-inch 8K OLED TV panel with MLA technology at the International Society for Information Display (SID) 2022 held in San Jose, California on the 10th (local time) for three days.
The 77-inch 8K OLED TV unveiled by LG Display at the exhibition was the first in the world to apply both EX technology and MLA. EX technology refers to the OLED.EX panel technology that LG Display unveiled last year. LG Display plans to apply MLA technology to premium large OLED TV panel products in the future. Shin Hong-jae, a research fellow at LG Display, presented the research results on the principles and effects of MLA technology at the 'SID 2022' conference.
San Jose (USA)=
By Park So-ra [email protected]