SoftEP, a gallium nitride developer, announced on the 2nd that it will develop and release the red gallium nitride epiwafer for the first time in Korea, which is required to improve the performance of micro light emitting diodes (LEDs).
Micro LED refers to an ultra-small LED with a size of 5 to 100 μm. Although the technical difficulty is high, there is no need for a backlight because it emits light by itself. It is considered as a next-generation display because of its excellent brightness, contrast ratio, color reproduction, durability, and power efficiency.
Display technology using micro LED is considered to be the core technology for implementing the metaverse. It is necessary for next-generation displays such as augmented reality (AR), virtual reality (VR), and smart watches. The micro LED implements a red LED using an aluminum gallium indium phosphide (AlGaInP) material. However, there are several difficulties due to the limitations of the physical properties themselves.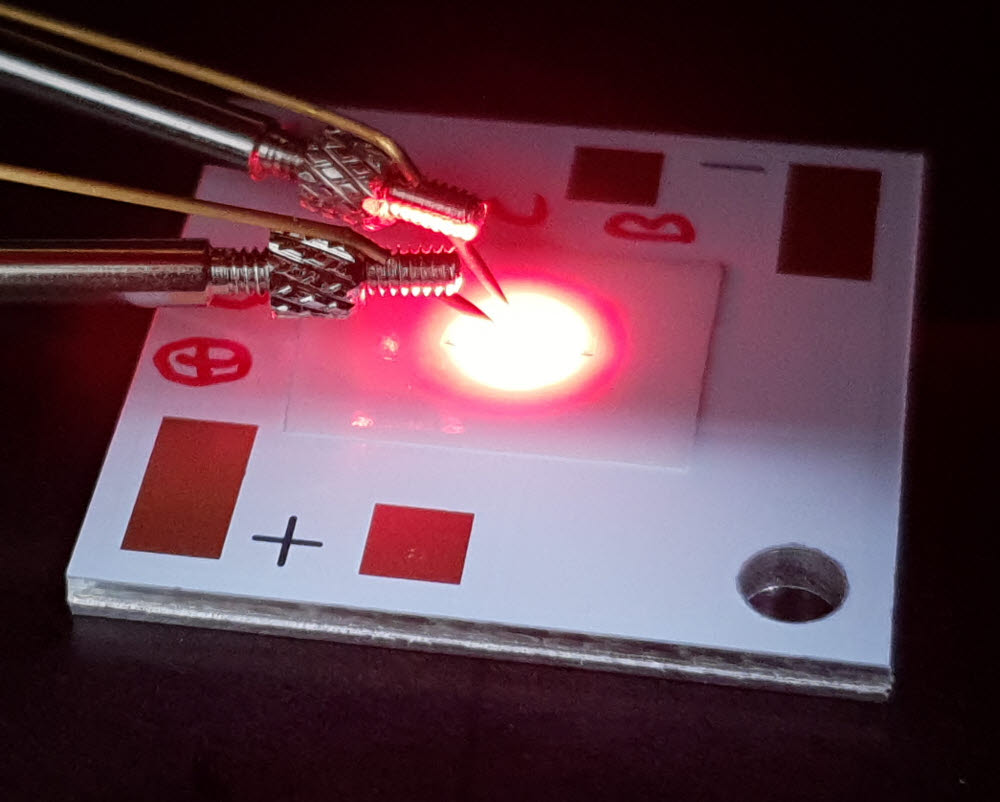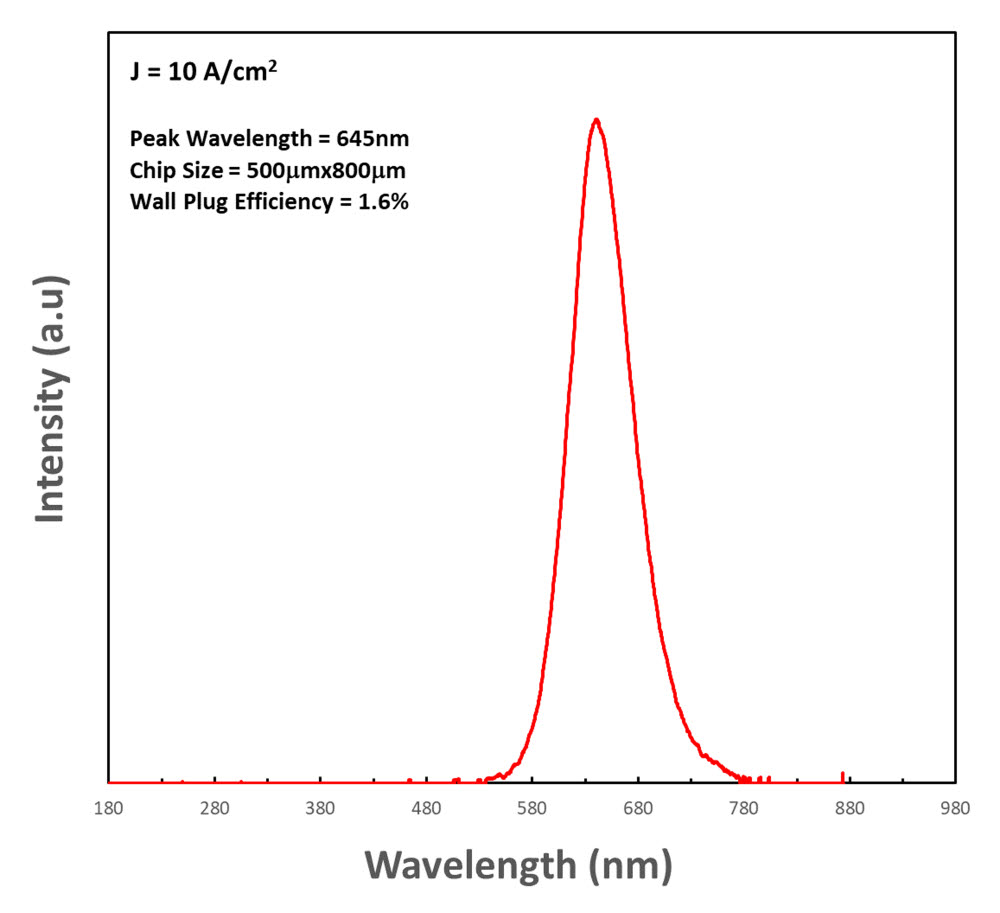 AlGaInP has a disadvantage in that the efficiency decreases rapidly as the chip size decreases due to the high surface recombination rate. Resolving this will result in poor LED temperature characteristics. In addition, it is mechanically weak, so the yield during the transfer process drops sharply. The high wafer price also increases the process cost.
The red gallium nitride epiwafer has received high interest in the related industry as an alternative to solve this problem. Ideally, the red color would be made from gallium nitride, the same material as the blue and green microLEDs. However, due to technical difficulties, only four or five companies in the world are implementing red color with gallium nitride. Even these companies have exclusive contracts with Meta and Google, so micro LED developers are having difficulties in R&D because they cannot obtain red gallium nitride epi.
Soft Epi developed and demonstrated red gallium nitride last year, drawing attention from the industry. It has been focusing on performance improvement until recently, and has decided to release a red gallium nitride epiwafer. We plan to supply it to micro LED developers who want it.
The red gallium nitride epiwafer can ultimately produce red, green, and blue (RGB) on one wafer at a time, and it is to build a foundation that can omit the transfer process or wafer bonding process. SoftEpi has succeeded in integrating red and green into one wafer, and plans to integrate and demonstrate blue within this year.
"Efficiency still needs to be improved, but it's not lacking compared to the current overseas institutions," said Jo In-seong, head of Softep's research center.
Reporter Hansik Kim [email protected]